'Fact or Fiction: The Life and Times of a Ping-Pong Hustler' is an intimate chronicle of the final three years in the life of table tennis legend, Marty Reisman.
Marty was a former international table tennis champion who'd honed his phenomenal sporting skills as a teenager, hustling on the streets of New York's Lower East Side.
From his time playing for bets on street corners to becoming the nation's oldest player to win in open competition, Reisman's personality was as striking as his ping pong, and it was this that drew filmmaker Leo Leigh (son of Mike) to tell his story.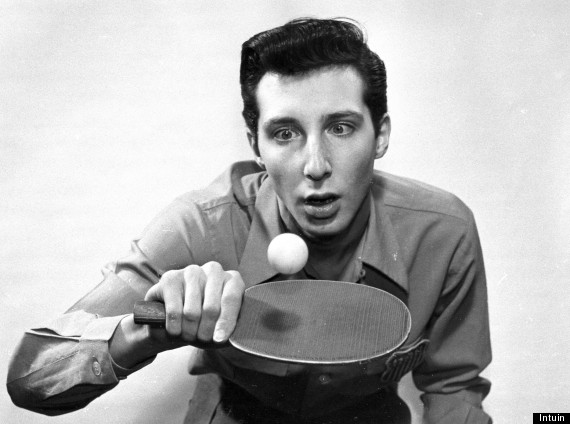 Marty Reisman was a ping pong champion, and a great showman, with skills honed on the streets of New York
"He was a real classic New Yorker," remembers Leo now. "He had so many stories and, because of the time he was born, they were of New York in the 1940s and 1950s, a great time to be in the city."
There have been films about Marty Reisman before, but not ones this personal. Marty's trust in the filmmakers grew to such an extent that he eventually let them in on this other, unreported side of his life – that he had a dying wife whom he spent his time looking after, and a daughter whom he hardly talked about – "All of a sudden, he dropped in the subject," remembers Leo. "We had to be on our toes with him. He was a canny customer."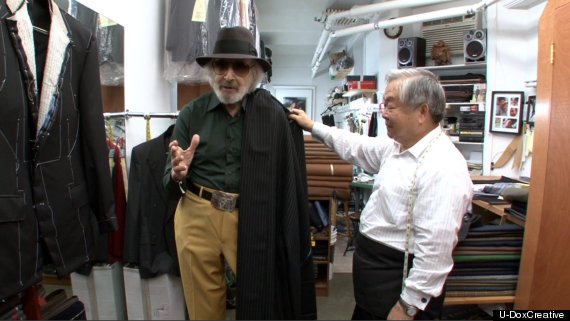 Until his death, Marty Reisman continued to be one of New York's great characters
The film, although upbeat and comedic for the most part, doesn't shirk from the more moving sight of Marty ailing in hospital. He died in December 2012, before the film was finished, but Leo is glad he was able to show his star bits of footage that they'd already captured.
"It was a desperately sad situation," Leo says now. "He was always talking about the future and much he had left to do. It was very hard to watch him decay like that."
On a brighter note, Marty Reisman's character is enduring and vibrant in the film that remains. His most enduring legacy, apart from the fact that he could beat people at ping pong using the end of a chess piece?
"He was a lover of life," says Leo. "He could surround himself with all walks of life, young people and old, and he was enthusiastic about all of them. I'm so glad we captured that."
'Fact or Fiction: The Life and Times of a Ping-Pong Hustler' is available now on iTunes. Click here for download info. Watch the trailer below...
Other sporting documentaries to enjoy...
LIKE US ON FACEBOOK | FOLLOW US ON TWITTER