A racist laser artwork of President Barack Obama swallowing a banana has been projected onto the facade of the US embassy in Moscow, wishing the US leader a 'happy birthday'.
On the front of the imposing building in the city's Presnensky District late Monday night, the green laser beams etched the words 'Happy Birthday Obama' on the day the President turned 53.
An image of the President in a party hat, with a banana moving into his mouth was then played out.
A group calling itself 'The Moscow Student Initiative' claimed responsibility for the projection, posting on its VK social media page: "Laser show at the US Embassy in Moscow as a gift to Barack Obama".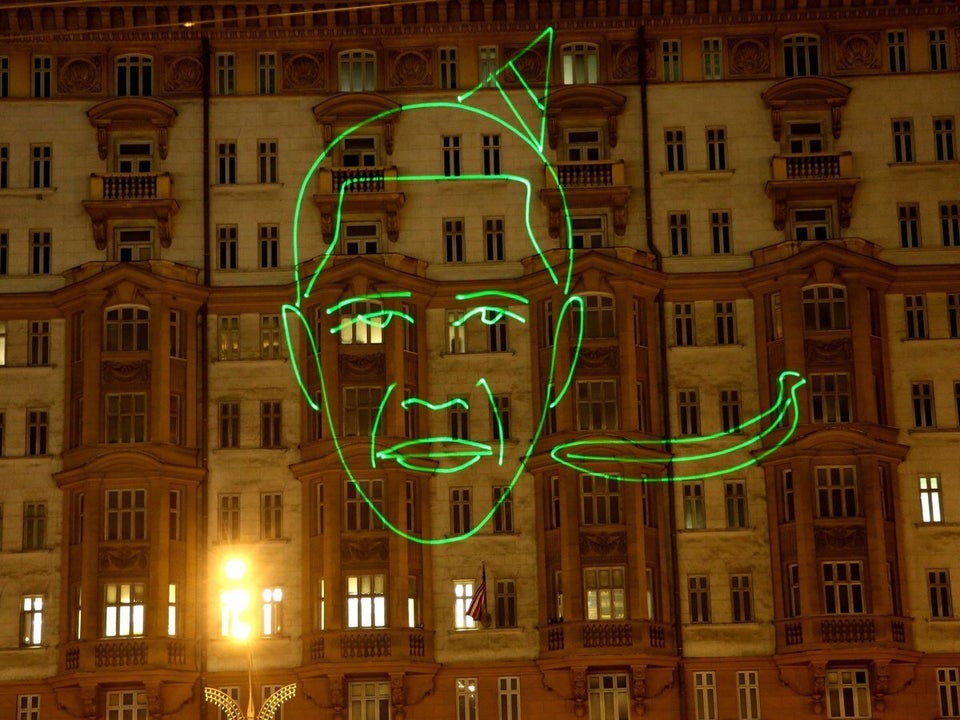 Obama Banana projections
The group describes themselves as "an art group, a circle of common interests, activists, students, patriots".
"On the night of August 4, activists of the Moscow Student Initiative projected an extraordinary image on the US embassy. The image resembled the face of Barack Obama. The composition was animated and there was a diving banana in the mouth of the US President. At the end was the inscription 'Happy Birthday Obama'."
The group also claimed responsibility for a banner close to the consular building for the US Embassy, which compared him to the 'Three Wise Monkeys'.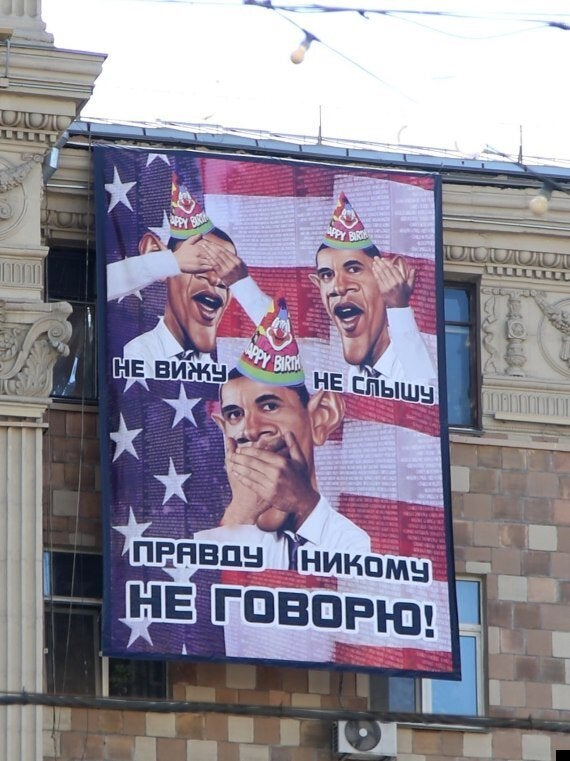 The banner outside the US consulate
And on its VK page, Russia's answer to Facebook, the students also posted pictures of a sculpture of a white American with its arms folded and another two arms in its ears.
On its folded arms it says 'American democracy', with its body painted in the colours of the American flag and dollar bills stuffed in its folded elbows and armpits.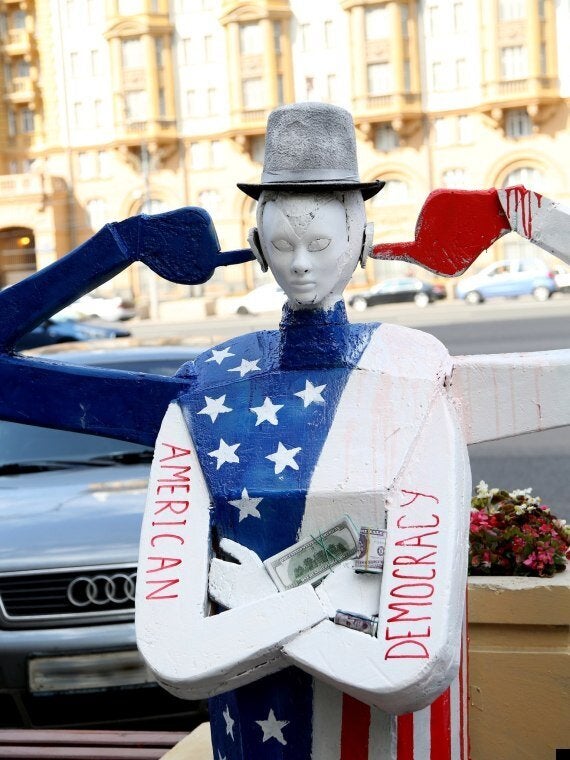 One of the sculptures created by the Russian group
The group has previously projected #SaveKidsFromUkraine onto the Embassy building, in protest at US support for Ukraine's new pro-Europe government, which has been forcing out pro-Russia rebels in the countries East, causing civilian casualties.