Five kittens abandoned in a zipped-up suitcase are looking for a new home. The three male and two female cats were found on a public footpath in Grangetown, Cardiff.
Animal officer Rachel Chapman said one of them was stuck in the zip of the suitcase. "It is just so sad that someone has just left them," she said. "We would rather the person called us first instead of just being irresponsible and abandoning their pets."
The kittens are now healthy thanks to the RSPCA and will be made available for rehoming if their owners do not come forward. Anyone with information about the incident should contact the RSPCA on 0300 1234 999. Calls are treated in confidence.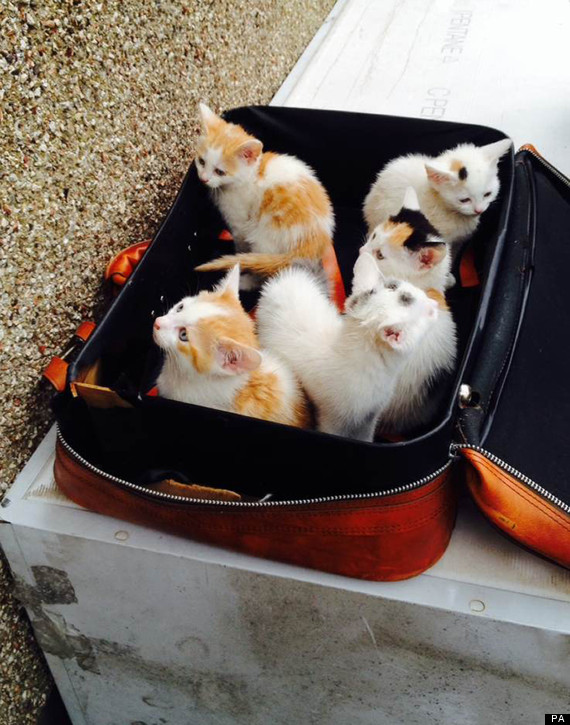 You know you want them...