Baby Gammy's Thai surrogate mother has said the boy's twin sister should be sent back to her as details emerged that the father of the baby served a prison sentence for multiple convictions for sexual offences against children.
Surrogate Pattaramon Chanbua claims she was left to care for Gammy after the Australian man and his wife refused to take the six-month-old boy because he has Down's Syndrome and a congenital heart condition - only accepting his healthy twin sister.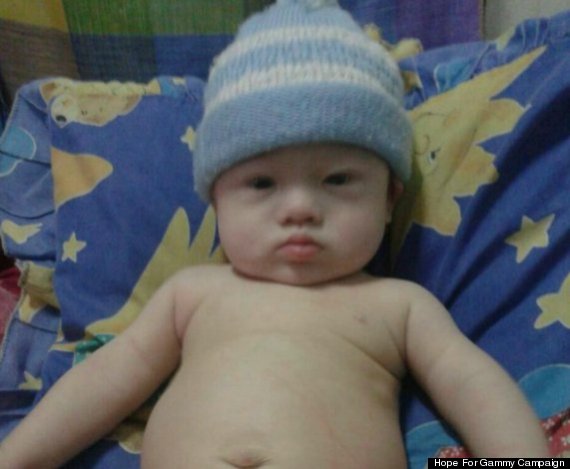 After being told about the father's conviction, Pattaramon told a press conference in Thailand
"Personally, when I heard the news I was shocked but I can't say anything much right now," she said.
"I want her back because she is my baby. She was in my womb."
"If (the allegations) are proved to be true, I would like to bring my daughter back to Thailand."
Reports emerged Tuesday that the man, who is from Western Australia and in his fifties, was jailed for three years in 1997 after admitting to sexually assaulting two young children.
According to media reports from the time, the West Australian electrician, who was then 39, pleaded guilty to the sex crimes and had previously admitted to molesting two teenage girls 15 years earlier.
Australia's Channel Nine reported that the wife, who is of Asian origin, knew about her husband's conviction but insisted he was "a good man".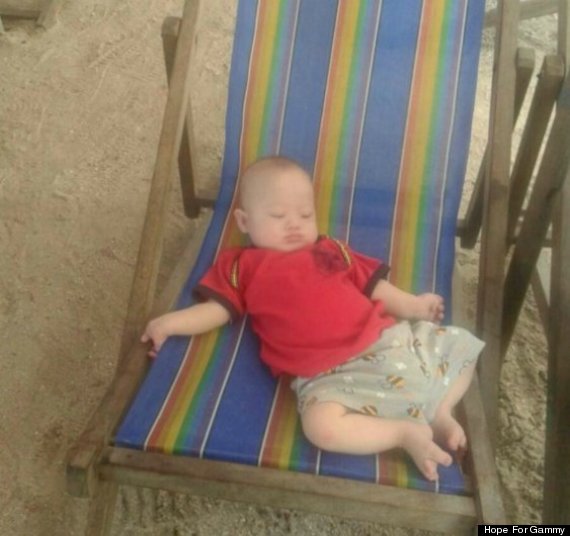 A friend of the couple this week spoke out on behalf of the "devastated" pair, saying many statements made by the surrogate mother have been lies.
Speaking to the Bunbury Mail newspaper, the unnamed friend of the couple says the parents are legally unable to speak, but were distressed by reports they did not want to bring the little boy home.
The friend said the couple were told baby Gammy had a congenital heart condition and would "not survive a day".
The plight of baby Gammy was already hugely controversial before the new allegations surfaced about the husband and has prompted Australia's government to consider reforming surrogacy services in the country.
But on Wednesday Prime Minister Tony Abbott said he was in "no hurry" to try to change local surrogacy laws. He warned "desperate" Australians not to do anything illegal in their desire to become parents.
Pattaramon Chanbua, 21, was reportedly paid $15,000 (£9,000) to be a surrogate for the unidentified Australian couple.
Mrs Pattaramon was told of the child's condition four months after becoming pregnant and the couple asked her to have an abortion but she refused, saying it was against her Buddhist beliefs.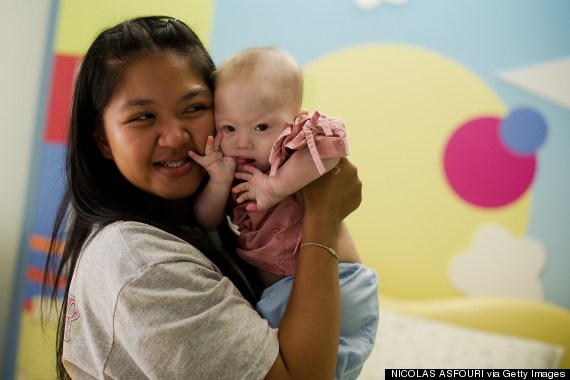 Ms Pattaramon, who already has two children, says she cannot afford to pay for the Gammy's medical costs but that she wants to "take care of Gammy" as her own.
"I won't give my baby to anybody," she told Fairfax Media.
Meanwhile, thousands of people have swiftly raised nearly £140,000 for the little boy in a moving online campaign.