As a nation famed for its extra large sausages - aka the bratwurst (see below) - it's no wonder Germany is the most popular country for penis enlargement surgery.
According to a survey by the International Society of Aesthetic Plastic Surgeons (ISAPS), of an estimated 15,414 enlargements performed across the globe in 2013, some 2,786 procedures took place in Germany.
That's 18% of all penis enlargements worldwide. And more than all of the other countries in the top ten combined. Wowzer.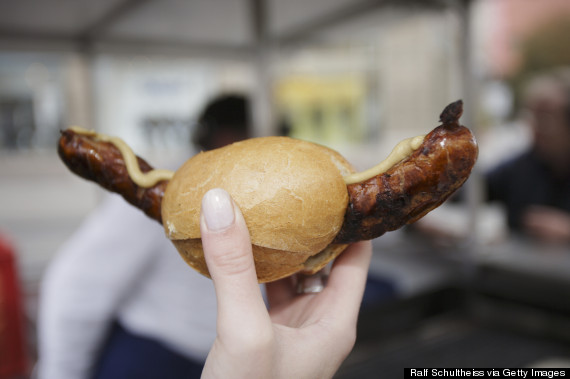 Second in the willy-enhancing league table was Venezuela who cocked clocked up 473, while third place goes to Spain with 471 - a close call.
However it is worth noting, as the Guardian highlights, that the data was compiled by location rather than nationality, so the surgeries in Germany didn't necessarily take place on German men.
SEE ALSO:

How Men Fake Orgasms (And Get Away With It)

This Man Had Surgery To Make His 10-Inch Penis Even Bigger

This Man Compiled The Reasons His Wife Gave For Not Having Sex Into A Spreadsheet