Four men have admitted to killing two Newcastle University students, who were stabbed to death in Borneo while on a six-week placement course.
The two students, Neil Dalton and Aidan Brunger, were on a placement as part of their medicine course, when they were killed following an argument in Kuching, the capital city of Sarawak state.
According to New Straits Times, the main suspect, a 35-year-old known as "Aziz", was picked up at his home, concluding the investigation. All four are now in police custody, and may face the death sentence after admitting their crime.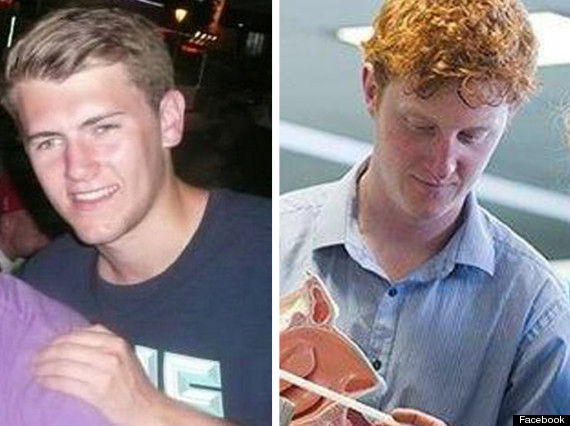 Aidan Brunger, left, and Neil Dalton
Deputy police commissioner Chai Khin Chung said: "We have finished our investigation, the crime has been solved.
"The suspects have been apprehended and they have admitted the crime. We have recovered the weapons from the crime.
"We are waiting for the corpses in the hospital mortuary to have the post-mortem carried out. We have all the major evidence in our hands which we will send to the prosecution.
"They were having a drink and got into an argument with the next table. After a prolonged argument they left the bar on foot and were followed in a car. They came from behind and stabbed them", he said.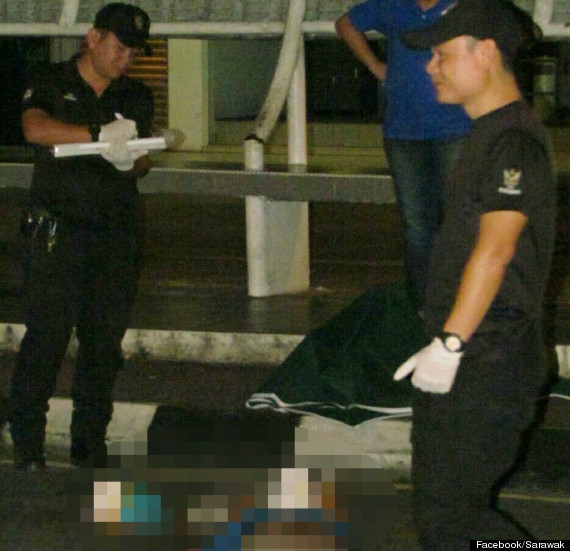 Abell Road, where the students were stabbed
"The four people, who are local men, will be charged with murder. It's very unusual for Kuching, it's always very peaceful. It's very unfortunate and we were very surprised this kind of thing happened in our city."
Earlier on Thursday, flowers were placed near the bus stop where the attack took place. One note reads: "May both of your soul rest in peace. Condolence to family and friends. Deepest sympathy from Good Sarawakians."
Professor Reg Jordan, of Newcastle University, is one of the two members of staff now in Kuching, Borneo. He said the university's priority is supporting the victims' families and the students who are still in the country.
"We are working with the authorities to ensure they can return home as soon as possible. We met with the students this afternoon and we are giving whatever help we can in these tragic circumstances.
"Neil and Aidan were doing what thousands of medical students do every year by gaining valuable medical experience overseas.
"They were both excellent and committed students with so much potential, who will be greatly missed by everyone in the medical school. The whole University deeply mourns their loss."