The captain of the doomed Costa Concordia delivered a seminar at Italy's biggest university on the management of panic control, despite being on trial for manslaughter.
The appearance of Francesco Schettino at Sapienza University has prompted a row between the professor who invited the skipper and the rest of the institution.
The university released a statement regarding the two-hour lecture, which was given on 5 July as part of a master's course in criminology and forensic science, saying it "firmly condemned" the event.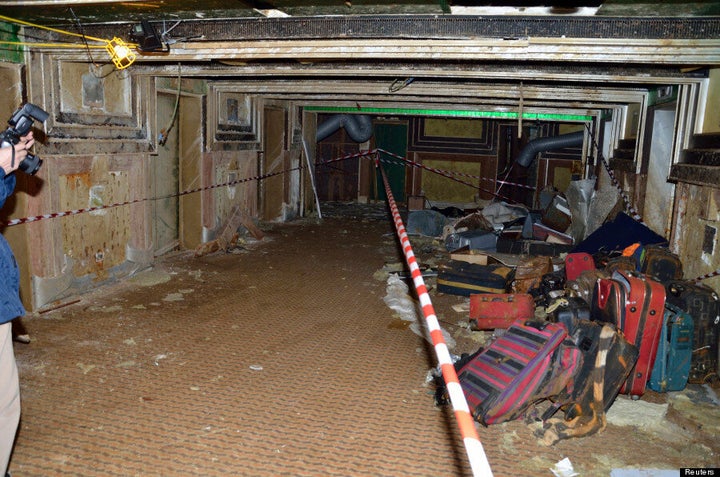 Haunting images from inside the Concordia were recently released
The professor responsible for organising Schettino's appearance, Vincenzo Mastronardi, has been referred to the university's ethics committee for an assessment and possible disciplinary action, the Guardian reported.
The professor told Italian news agency AGI: "It was not my idea to invite Schettino. It was he, on learning of the initiative, who contacted us through his lawyers, asking to have the opportunity to take part in the interests of balance.
"He knew that experts were to talk about the shipwreck and he feared that their versions could damage his defence. I certainly underestimated the consequences of the thing, but there is no doubt that from a scientific standpoint, the point of view of a someone who took part in that tragic event was definitely interesting."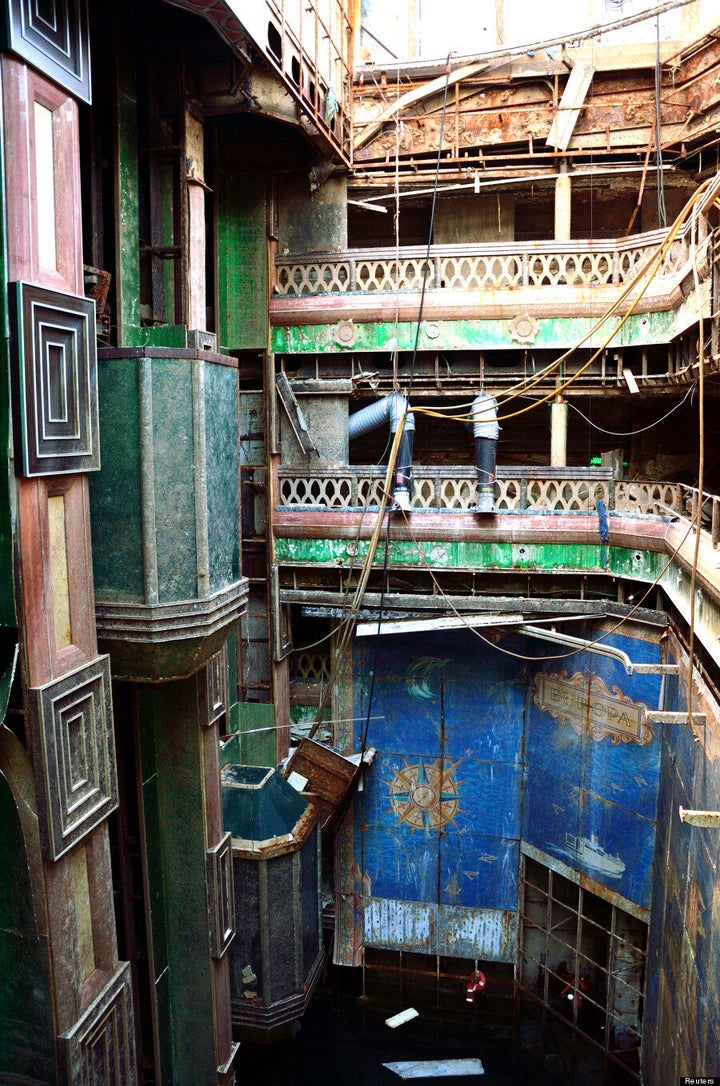 The liner has been underwater for two-and-a-half years
"Besides, I have travelled to every sea in the world. I know how people behaves in such cases, how should one react when there are crews of different ethnic groups."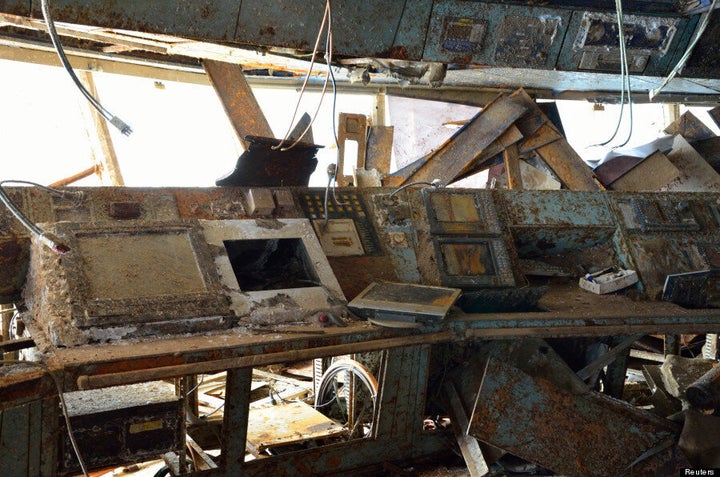 The liner struck rocks off the coast of Giglio in January 2012
Some 32 people died in the disaster, and Schettino is also facing charges of causing a maritime disaster and abandoning ship before the evacuation of its 4,252 passengers and crew had been completed.
It is believed to be one of the biggest maritime salvage operations in history and has already cost nearly one billion US dollars.
In September last year the vessel was successfully lifted off rocks in the first part of the rescue operation.
It was moved onto a platform on the seabed during the operation.