It's about time Arsenal bought someone from Manchester City after five of their players left for the Etihad Stadium over the last five years, and Matija Nastasić smacks of a very Arsène Wenger signing.
The 21-year-old Serbian's injuries allowed Martín Demichelis to form a partnership with Vincent Kompany last season and with Eliaquím Mangala en route, Nastasić is in danger of becoming this season's Joleon Lescott.
Defenders are in vogue at the moment, and weeks after that carefully edited package of his arrival and tour, Mangala should soon complete his £32m transfer to Manchester City.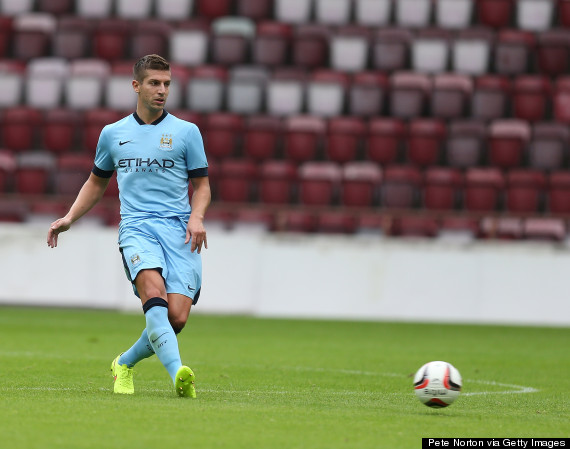 Nastasić made 31 appearances last season at City
For a good 18 months, Thomas Vermalen was the most unwanted Arsenal captain of the last decade but now Manchester United could gazump Barcelona and offer £15m for the substitute centre-back.
Vermaelen has a year left on his Arsenal contract and will almost certainly go this summer. Barça have already bid £10m, which should amuse Arsenal, who paid that very amount to Ajax for the defender five years ago.
Daniel Agger tearfully requested to leave Liverpool in a tête–à–tête with Brendan Rodgers during the club's pre-season tour of America.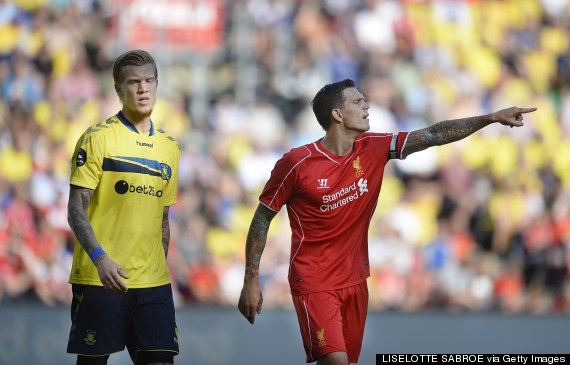 Agger joined Liverpool from Brondby in 2006
Rodgers must relish tearful confessions, like when David Brent handled Dawn after joking she has been made redundant.
Douglas Costa is the most desperate man to leave Eastern Europe since Alexander Litvinenko and he continues to be linked with a move to Arsenal.
The Gunners have reportedly turned their attentions to the Brazilian after a move for Porto's Juan Quintero was put on hold.
Borussia Dortmund are, understandably, cheesed off with Bayern Munich after chief executive Karl-Heinz Rummenige hinted the club could bid for Marco Reus.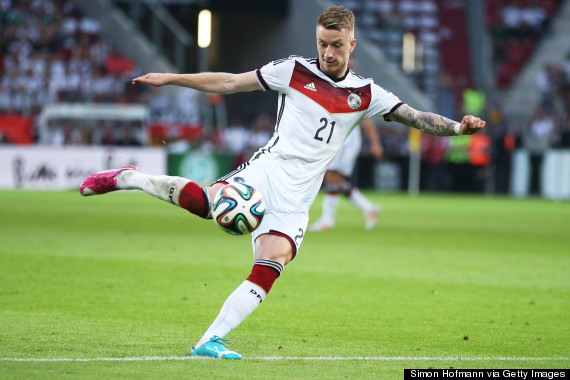 Reus was absent at the World Cup due to injury
Bayern have already poached Mario Götze and Robert Lewandowski off Dortmund and Reus, whose €35m release clause is activated in 2015, is the de facto star man of Jürgen Klopp's newly-pillaged Yellow and Blacks.
Real Madrid want either Petr Čech or Thibaut Courtois - whoever's benched, presumably. That is despite the arrival of Keylor Navas, and current Bernabéu 1 and 2 Iker Casillas and Diego López.
Fredy Guarín is one player Manchester United can't seem to be rid of in the gossip columns, despite appointing Louis van Gaal as their new manager.
And West Ham are refusing to pay Stoke the £3m asking price for Peter Crouch. Him and Carroll up front might just summon the apocalypse.