A leading cancer charity has warned long-term survival rates among patients with pancreatic cancer is worryingly low.
Cancer Research UK said have said the survival rate for those with the disease has hardly improved in four decades.
Just 3% of patients with the disease live for at least five years after diagnosis - this is only a slight improvement from the 1970s when only 2% of patients survived for five years.
The majority of patients die within a year of diagnosis, the charity said.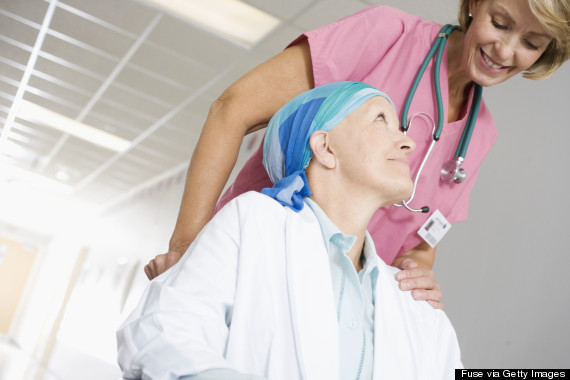 Most cases of pancreatic cancer are not detected until it is too late and a lack of effective tests and treatments for the disease contributes to the poor survival rates.
It is the 10th most common cancer in the UK - every year around 8,800 people are diagnosed with the disease and around 8,300 die from it.
Over the next five years Cancer Research UK is planning to more than double the £6 million it spends on research into the disease each year, a spokesman said.
Charity chief executive Harpal Kumar said: "It's shocking that so many patients are still losing their lives to pancreatic cancer, which is why we've made it a priority to ignite a new wave of research that will see the disease detected earlier and much-needed treatments getting to patients sooner.
"Overall, more than half of all cancer patients now survive at least a decade, which is testament to the power of research to transform people's lives. But disappointingly, we are nowhere near that level with pancreas cancer, and we won't stop until we can bring those kinds of results to all patients, regardless of their cancer type."
SEE ALSO:

Pancreatic Cancer: What Are The Symptoms And How Can You Prevent It?

Pancreatic Cancer Prevention: Eating Nuts Could Reduce Risk By Up To One Third

'I Wish I Had Breast Cancer': Pancreatic Cancer Campaign Causes Outrage
Professor Andrew Biankin, who works at Cancer Research UK's Beatson Institute at the University of Glasgow, added: "Pancreatic cancer has very few symptoms at first and I see far too many patients who, out of the blue, are told they may have just months or even weeks to live.
"We've been waiting too long for new drugs to treat the disease and there are very few options available for people with advanced forms of the disease.
"It's a situation that simply has to change and we can only do that by funding more high-quality research and trials, to get treatments out of the lab and into patients as soon as possible."