The Pope has issued a warning to young people that they're wasting 'too many hours on futile things' like smartphones, daytime TV and the internet.
Pope Francis gave the warning to over 50,000 young servers who were on a pilgrimage to Rome, suggesting that while technology is a positive thing it should be helping to make our lives simpler, giving us more time to enjoy the things that matter.
Widely considered to be the Catholic Church's most tech-savvy Pope yet, Pope Francis has several Twitter accounts and has spoken out about the benefits of online communication and the internet.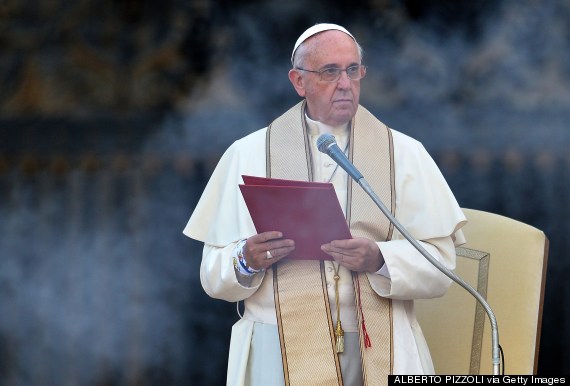 With over 4.3 million Twitter followers the 77-year old pontiff has been regularly breaking with tradition to become what many are calling the 'people's Pope'.
Pope Francis called the internet a 'gift from God' in January and has been a strong advocate of the world wide web in further relations between different religions and about starting discussions about Catholicism both positive and negative.