If you want to win a major, you've got to roll up you sleeves and play hard golf. But, if Australian Jason Day finally breaks his grand slam duck, he'll have earned it by rolling up his trousers and walking on water, to make one of the best par saves in golf this year.
On just the second hole in the third round of the PGA Championship in Valhalla, Louisville, the 26-year-old knocked his ball over a creek and well out of play. But that didn't stop the intrepid Aussie, who took his caddie for a walkabout in the rough.
And after a Kentucky creek crossing, a nifty catch and hack from rough, the Day was saved.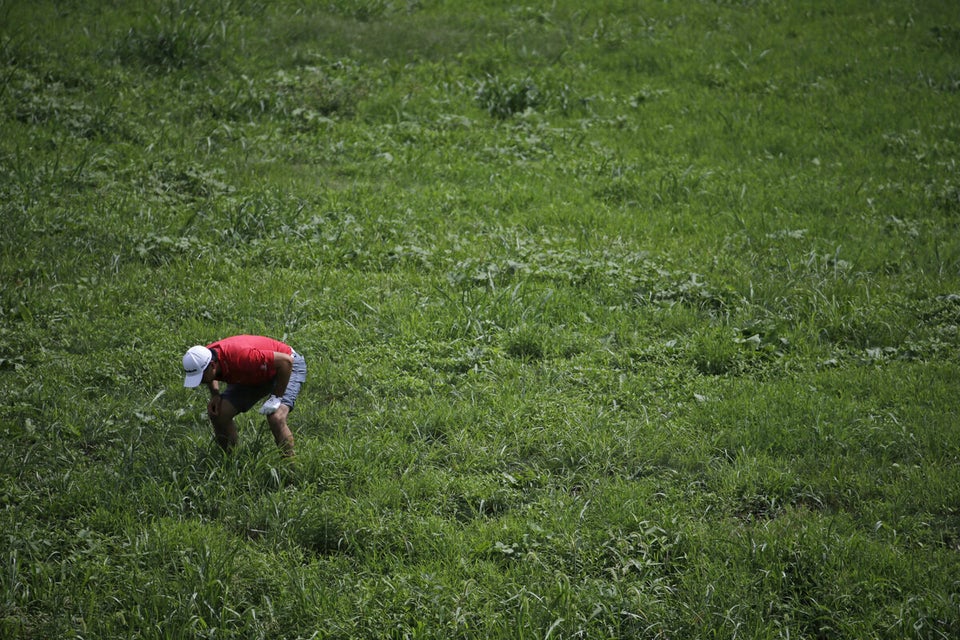 JASON SAVES THE DAY
For the record, Day was topping the field at 9-under 133 at the time of publication.
Popular in the Community