A series of pictures depicting the terrifying moment a child's buggy was blown into the path of an oncoming tube train have been released by police.
The buggy was left at the bottom of the stairs of London's Goodge Street station when a gust of wind set it rolling towards the platform.
With nothing to stop it, it rolled onto the tracks just moments before a train pulled into the station.
Story continues after slideshow...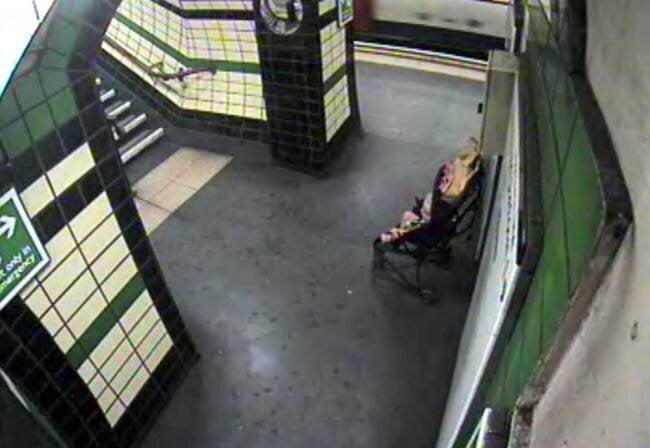 Buggy Tube Incident
The child's mother then rushed to pick it up, just in time to avert a horrific accident.
Inspector Mark Lawrie said: "This was a frightening incident, not just for the scale of the danger the child was exposed to, but also because the woman then put her own life on the line by going onto the tracks.
"We urgently need to identify the people involved to ensure the child wasn't injured as a result of the fall onto the tracks.
He added: "This incident shows just how much respect rail passengers should have for the network.
"It is, when used incorrectly, a hazardous environment and the proper care should always be taken, particularly on busy platforms and in areas which are affected by the gusts of wind which can blow through tunnels."