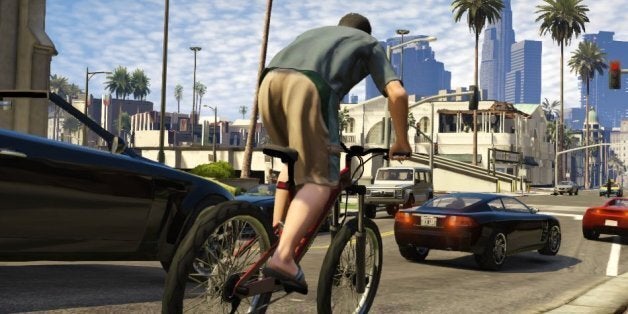 The HD re-release of GTA 5 is just around the corner - but the rumour is there might be something new for existing players too.
For while the multiplayer world of GTA Online has been constantly updated since its launch, those more focused on single-player have been left to explore the same old (admittedly massive and varied) world of Los Santos.
Now it looks like you might soon have more to do than compete in triathlons over and over until your thumbs fall off. Rumours are emerging that Rockstar might be ready to announced single-player DLC, possibly as soon as this week at Gamescom.
Rumours -- nothing more, mind -- have been spreading like wildfire around gaming forums and social media on Monday that an announcement could be coming.
We're not hearing anything definite on this yet - it could be that Rockstar will wait until after the next-gen HD rerelease before unloading new content on players. And given the staggering visual upgrade that the HD release represents, we're sure they have their hands full.
That said, it would totally make sense to release the new version of the game with something (or someone) new to play through.
Watch this space. In the meantime check out everything else you need to know about Gamescom below.
Popular in the Community