The martial arts legend tells Huffington Post UK that, after 200 film credits to his name, he thinks audiences will accept him in roles other than those relying purely on the physical skills on show for the final time in 'Chinese Zodiac', out this week, a film he's also written and directed.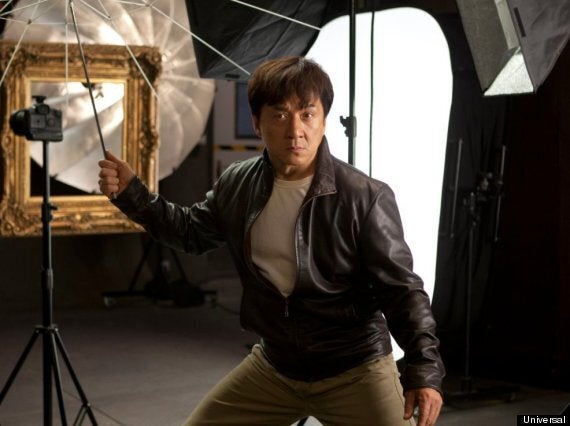 Jackie Chan is ready for the next, more revealing, less physical chapter of his career
"I've been trying so hard to tell audiences, I'm the star, not the action star," he says. "So for the last 10 years, I've done 'Karate Kid' and other things, I've been trying to let people see I'm an actor.
"I want to be the Asian Robert De Niro, Dustin Hoffman, all kinds of roles – You can do anything, comedy drama, ghost, that's what I want, an actor you can work until you're 70 or 80."
Jackie says he knew it was time to call it a day as an action star during the recent filming of 'Dragon Blade', a Roman epic co-starring Adrien Brody and John Cusack (lost Roman soldiers trying to navigate their way through China), during a scene when he had to try to kill Adrien Brody's character.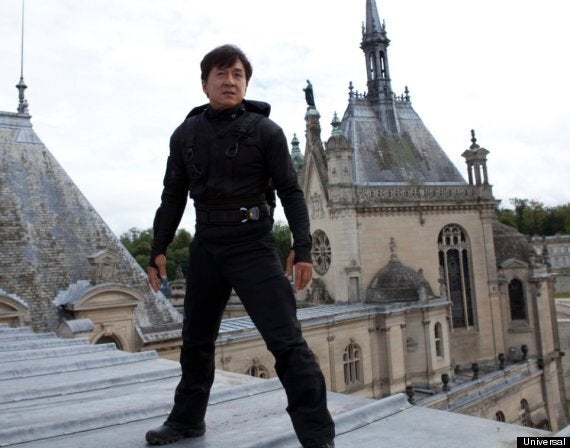 Jackie Chan's body has told him it's time to stop the stunts he's most celebrated for in his films
"After I fight Adrien Brody, I have to kneel down," he explains. "He was lying there, and then it was 'Cut'. I couldn't get up. Just too many old injuries." He winces at the memory.
It's hard to believe he's past it, looking at Jackie jumping up and down in front of me to illustrate a point, and he admits he doesn't like it when people say of him, "He cannot fight any more."
"That makes me angry," he admits. "That makes me want to show people I still can. That's why I've made this film 'Chinese Zodiac'. I've been writing it for seven years. I want to show you this (the martial arts expertise) once more, before I retire."
In the meantime, after all his broken bones, his death-defying stunts which meant he could never get insurance on any films made outside Asia, which part of his body hurts the most?
"All over. The body's telling me to stop."
After 200 film and TV titles, and future projects including a musical album and a museum dedicated to his work in Shanghai, why does he continue to work so hard?
For the first time since I stepped into the room, there is a long silence. "Hmm, why?" Jackie rubs he chin. "Sometimes I think I need a holiday." He gestures at his entourage on the other side of the room. "They give me two days of holiday, and after half a day, I'm asking, 'What's next?'"
And what's he most proud of?
"That I still survive, after all those years. All those stunts, those dangerous things. I've survived, and I'm still making movies. That's what I'm proud of."
Chinese Zodiac is out on Blu-ray and DVD now, from Universal Pictures (UK). Watch the trailer below...
Related