Steven Seagal has shown his support for pro-Russia separatists by playing a concert with his band at a show in Crimea.
The actor appeared on a stage that was adorned with the flag of the Donetsk People's Republic (DNR) on Saturday.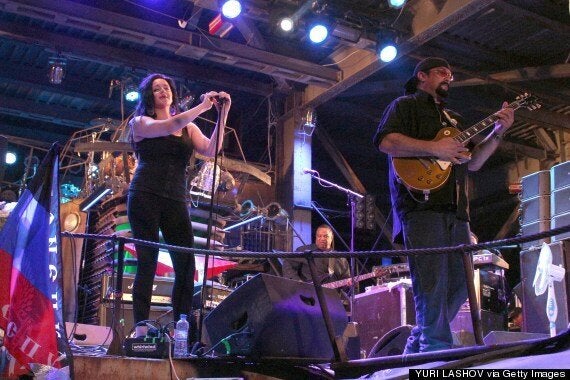 Steven Seagal on stage in Crimea
The star, who counts Russian president, Vladimir Putin, among his friends, took to the stage at the concert organised by a motorcycle gang of Russian nationalists known as the Night Wolves.
According to Russian media, the 62-year-old wore a t-shirt emblazoned with Putin's face on it during the concert and then held it aloft as he thanked the crowd.
He also reportedly told one attendee at the gig that he considered himself Russian and that his grandparents came from Russia.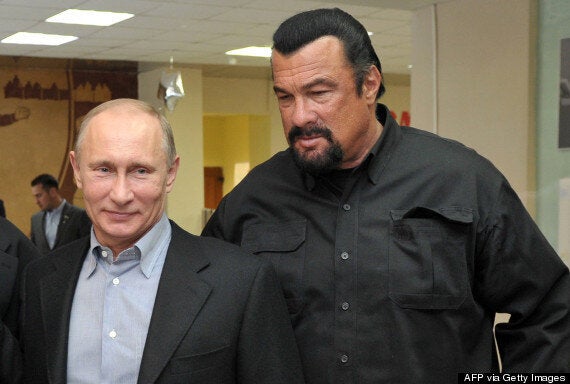 Steven Seagal says he considers Russian President Vladimir Putin 'a friend'
The star has previously said that he considers Putin 'a friend' and that he'd also 'like to consider him a brother'. He also told The Moscow Times he believed him to be 'one of the great living world leaders'.
Last year, Putin's spokesman, Dmitry Peskov, confirmed that the Russian president has been friends with the actor for a long time and that they meet regularly.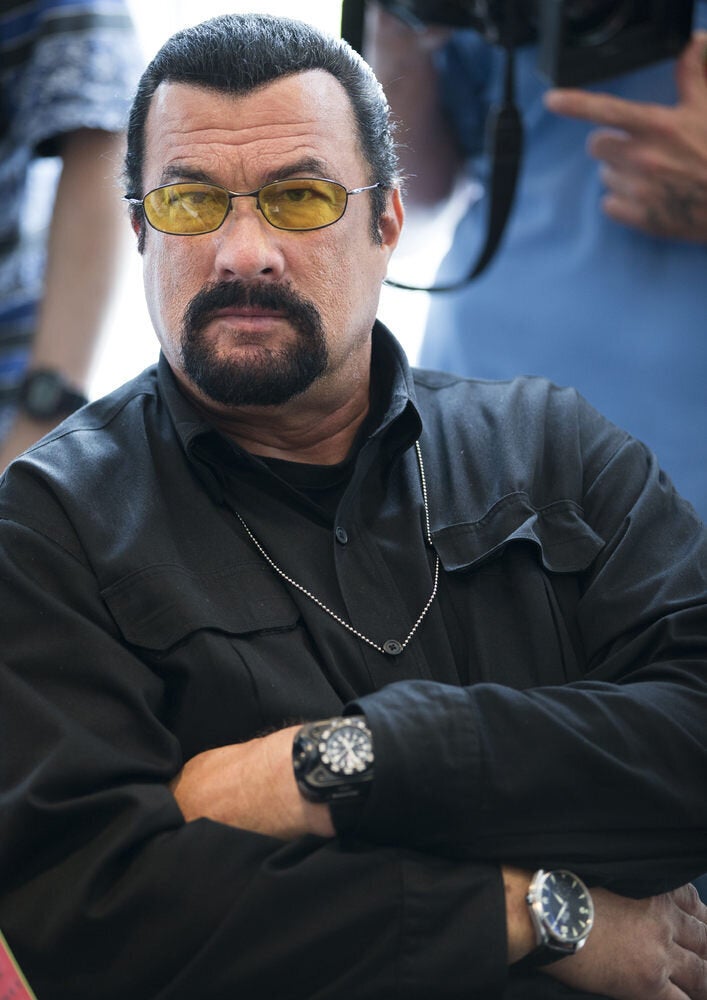 Steven Seagal Doing Political Things