Peter Nettleton's Sydney-raised seven-year-old grandson was taken to Syria after his father fled the country last year to fight as an Islamic State fighter.
Khaled Sharrouf posted a picture of the little boy clutching a severed head to Twitter, along with the caption: "That's my boy".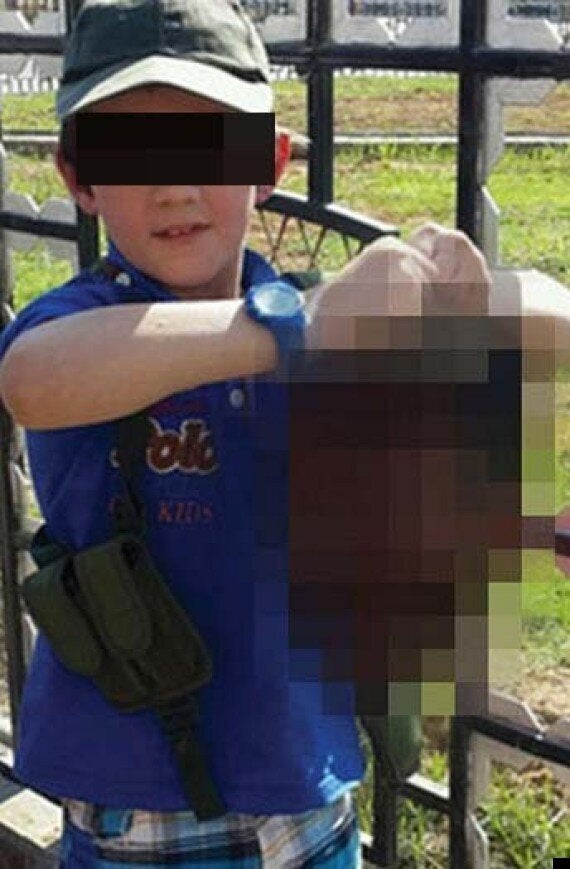 'That's my boy': This horrific picture was reported posted to Khaled Sharrouf's twitter account
Nettleton told the Sydney Morning Herald he had assumed his daughter (the boy's mother) had taken him and his four siblings to Malaysia while Sharrouf fought in Syria.
"Can't the government do something to pull these kids away from that man?"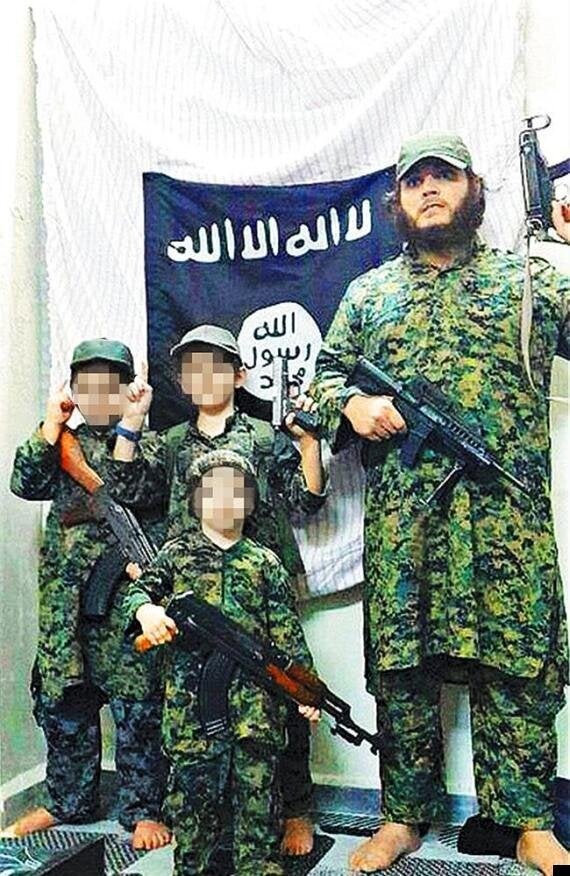 Sharrouf with his children
Nettleton, who is estranged from his daughter and has no relationship with his grandchildren, added: "That brought me to tears because I don't know how to handle it."
Further pictures from the Sharrouf's twitter account (which has since been closed) show him in camouflage fatigues, posing with his three sons with the flag of the Islamic State behind them, News Corp reported.
Sharrouf, who is wanted on terrorism charges in Australia is also seen holding a decapitated head in some images.
The Sydney Morning Herald writes Sharrouf escaped to the Middle East on his brother's passport and has demanded the release of 12 Muslim prisoners.
A senior police source told the newspaper Sharrouf was a "prolific liar" and he did not intend to negotiate with him.
Australian Prime Minister Tony Abbot condemned the image as "hideous" and "barbaric".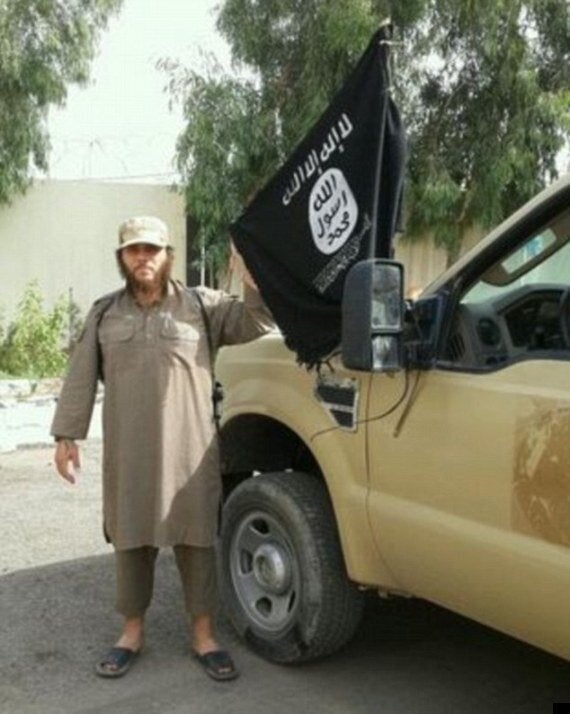 Sharrouf is wanted on terrorism charges in Australia
He told ABC Radio: "(The) Islamic State – as they're now calling themselves – it's not just a terrorist group, it's a terrorist army and they're seeking not just a terrorist enclave but effectively a terrorist state, a terrorist nation.
"This does pose extraordinary problems – extraordinary problems, not just for the people of the Middle East, but for the wider world and we see more and more evidence of just how barbaric this particular entity is."
Lebanese Muslim Association president Samier Dandan told ABC he wished to distance the Australian Muslim community from it.
He said: "I stand very far from that concept – this is an act of a lunatic.
"Even if you are saying to me he made his son lift or carry and take a picture with a decapitated head this is something reflective of something we can all agree – this is an act of a lunatic."