Mo Farah has revealed what started out as a tooth infection ended with him collapsing in his bathroom and being airlifted to hospital due to concerns over his heart.
Farah has reassured he is in "decent shape" again ahead of this week's European Championships after missing the Commonwealth Games, but the details of the illness which forced the double Olympic gold medallist out of Glasgow 2014 make frightening reading.
The 31-year-old was expected to be one of the star turns north of the border, however he pulled out of the running just days before the competition began at Hampden Park.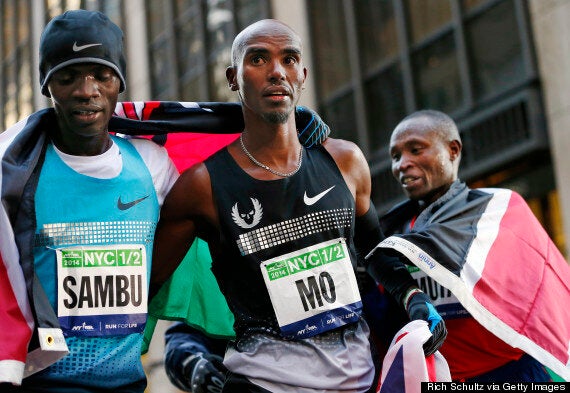 Farah collapsed after the New York Marathon earlier this year
"I basically had a tooth taken out because it was chipped and it got infected," he said. "I was in a bit of pain, but went for a run and when I came back from I run I literally collapsed on the bathroom floor, completely knocked out.
"I had my phone in my pocket, so when I woke up and became conscious I called Cam [Levins] my training partner, the (Canadian) guy who came third at the Commonwealth Games, and he came round and got me on to my bed.
"I was in so much pain from my stomach and so he called an ambulance and it took me to hospital. I then had to be airlifted to the main hospital as they thought something was going on with my heart - it was just crazy.
"I was in hospital for four days and it was scary, but these things happen and so I missed quite a lot of running.
"I would have loved to have come back and continued the road to the Commonwealth Games, which I'd have loved to do. I didn't want to disappoint my fans and all those who had bought tickets, but I just wasn't ready - I was nowhere near ready.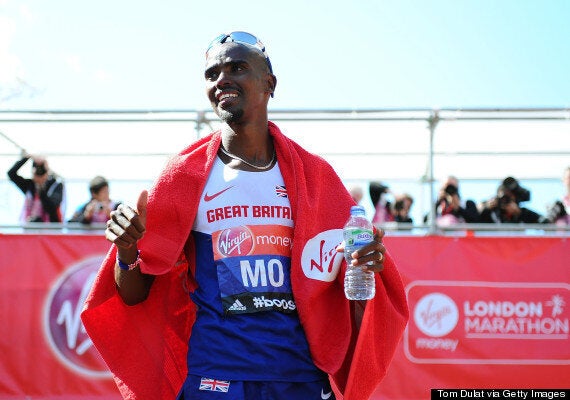 Farah finished a disappointing eighth at the London Marathon in April
"I did one track session and Paula [Radcliffe] was timing me and she told me I should stop. Someone like Paula telling you to stop, you know there is something wrong and I just wasn't right - she could see that. It took a lot out of me.
"Later on Paula said I'd taken the easy option, which is not fair as she'd seen me struggle. I was quite disappointed, but in myself, Mo Farah, if I'm going to turn up I have to be 100 per cent. I'm not going to turn up in my home country and get beaten. A lot of those Kenyan guys I can beat when I'm 100 per cent, but if I'm 80 or 90% I'm just asking to get beaten."
Farah has done a lot of training since the illness and the "long road" back with and Wednesday's 10,000m final.
Still, that lack of competition should leave Farah fresh to again tackle the long-distance double in a competition that proved the catalyst to his success.
"The Europeans will always be in my heart and as an athlete you've always to remember where it all started," he said, referring to the 2010 edition in Barcelona when he topped the podium in both events.
"For the rest of the team, I'll try and show them that I started here, and that if you work hard you can achieve more and hopefully we'll have a strong team here and win lots of medals.
"At the start of the year I thought about the marathon, which changed the programme, but after the marathon didn't go so well I thought I want do well - show what can I do.
"The Commonwealths didn't happen, but now I'm here at the Europeans and I want to come away with two wins."
Related