Over 61,000 people have signed an online petition urging Sheffield United not to re-sign jailed striker Ched Evans.
Evans, who was imprisoned for raping a woman in a hotel room, is due to be released in October after serving half of a five-year sentence imposed in April 2012.
According to a Sheffield United supporters' group, the club will welcome Evans back after he leaves prison although the club has refused to comment on reports he will be offered a new contract.
Alan Smith, from the official supporters' club, said: "I've been led to believe that is the case. I've been told he will be back."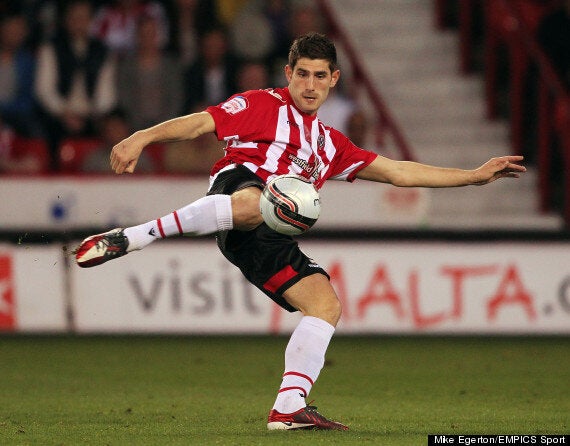 Evans began his career at Manchester City
Smith believes the majority of Blades fans will want Evans back despite thousands imploring chairman Kevin McCabe not to reinstate the 25-year-old striker.
"I think that for most supporters it's good he's coming back because of what he did for us before," he said. "I think that he's served his time."
Smith said he thought many United fans believed Evans was wrongly convicted.
The Welsh international was jailed for five years for raping a 19-year-old woman in a hotel room in North Wales.
Evans denied the offence but was found guilty by a jury at Caernarfon Crown Court.
He admitted having sex with her but the woman told the jury she had no memory of the incident.
The prosecution said the woman, who cannot be named for legal reasons, was too drunk to consent to sexual intercourse.
Port Vale defender Clayton McDonald also admitted having sex with the victim but was found not guilty of the same charge.
An appeal against Evans's conviction was rejected by three judges at the Court of Appeal in 2012.
His girlfriend, Natasha Massey, has led a campaign to have the conviction overturned. She also believes he should be allowed to return to football even before any new appeal is heard.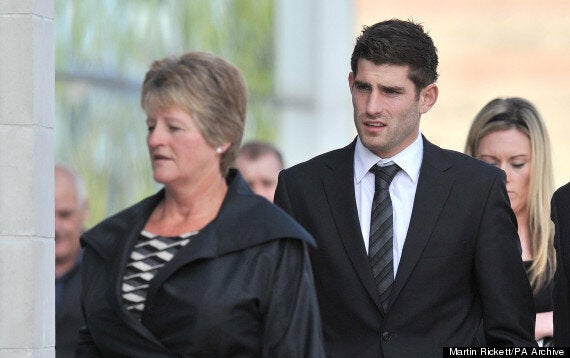 Evans was jailed in April 2002
She said: "Ched should be allowed to return to work.
"At the moment we don't know which football club that would be with, but he loved playing for Sheffield United. He did so well there and he was happy there.
"At the end of the day, it's what he did before and he wants to return to work. It's part of the rehabilitation process."
Ms Massey said Evans was keeping fit in prison and spending time preparing for his second appeal.
She said: "He's preparing to come home. All Ched wants is to clear his name. We've put in a second appeal and he's focused on that."
A Sheffield United spokesman said the club would not be commenting on the Evans situation today.
Related