A couple has reportedly died after attempting to take a selfie on the edge of a cliff in Portugal.
Local news reports said that the man and woman from Poland crossed a barrier at the Cabo de Roca cliffs near Lisbon in order to take the picture.
The couple's two children, aged 5 and 6, stood nearby as they lined up the shot.
But then disaster struck: the couple slipped, police said, and plunged 260 feet to their deaths.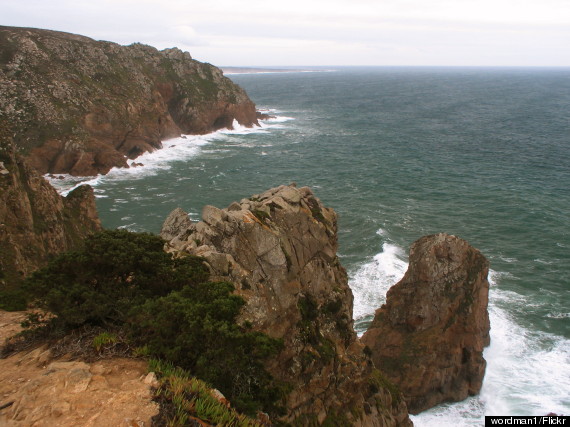 Above: the cliffs are a popular sightseeing spot
Police are continuing to investigate the deaths, and have not yet given a statement on the circumstances despite widespread reports that it was an accident.
Captain Dario Pinto Moreira told Portuguese news station CMTV said that the couple had lived in Portugal for several years, and that the children are now in the custody of Polish diplomats before being reunited with family.
The tragic story follows that last week of a man in Mexico who accidentally shot himself in the head while posing for a selfie with a loaded gun.