Stars have paid tribute to Hollywood icon Lauren Bacall, who died on Tuesday at the age of 89 following a stroke.
Plenty of celebrities have paid tribute to the actress, who was one of the last stars of Hollywood's Golden Age.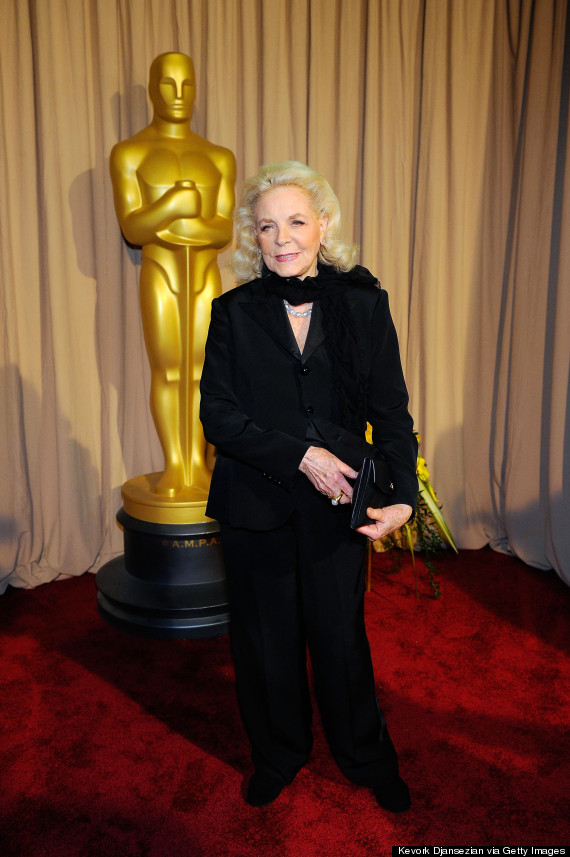 Lauren Bacall
Speaking to Entertainment Weekly, Barbra Streisand praised the actress and also made a reference to the death of Robin Williams.
"What a terrible loss for us all. First Robin who was a genius and now Lauren. It was my privilege to have known her, to have acted with her, and to have directed her," she states. "And, most of all, to have had her as a wise and loving friend.
"She was an original. Even with all those great films we can visit again and again, she will be missed."
'Family Guy' creator Seth MacFarlane has also shared his condolences, stating: "Lauren Bacall's life is a life to be celebrated. I am told her last performance was on 'Family Guy'.
"For that we are forever honored and privileged. Thank you, Lauren, for teaching us all how to whistle."
Meanwhile, a number of celebrities have shared their thoughts on Twitter.
Lauren Bacall ... you will be missed. By me, @Deborra_lee, and the entire world!

— Hugh Jackman (@RealHughJackman) August 13, 2014
I was lucky to have dinner with Lauren Bacall in NY six years ago. She consumed everyone at the table. I thought she'd live forever.

— Gary Kemp (@garyjkemp) August 13, 2014
Now we've lost the great Lauren Bacall RIP dear Betty pic.twitter.com/ElxuZs9ZiF

— mia farrow (@MiaFarrow) August 13, 2014
Lauren Bacall 1924-2014 ❤️ http://t.co/bpHy1ZnxLL

— Rosie H-W (@RosieHW) August 13, 2014
Sad to hear we've lost one of the last legends of the Golden Age of Hollywood. I met Lauren Bacall once... a serious "pinch me!" moment!

— Dita Von Teese (@DitaVonTeese) August 13, 2014
Lauren Bacall -- sad. R.I.P. She was a class act. She will be missed.

— Gene Simmons (@genesimmons) August 13, 2014
Lauren starred in big screen classics including 'The Big Sleep' and 'Dark Passage', as well as four movies where she worked with her husband Humphrey Bogart.
After meeting Bogart on the set of 'To Have And Have Not' in 1944, Lauren married him a year later. They remained together until his death in 1957. She later went on to marry actor Jason Robards Jr, with whom she had a further son. She was also briefly engaged to Frank Sinatra.
Remember Lauren with 32 stunning and rare black and white photographs from Hollywood's Golden Age…
LIKE US ON FACEBOOK | FOLLOW US ON TWITTER