If Lauren Bacall's place in Hollywood history wasn't already assured, we shouldn't forget that she was as witty as she was beautiful, and was the first person to use the phrase 'Rat Pack' to describe Tinseltown's favourite bad boys.
In his forthcoming memoir, James Bond actor Sir Roger Moore remembers that Lauren Bacall, who has died aged 89, first came out with the memorable description after a bunch of Hollywood's leading stars had been on a heady trip to Las Vegas, a party that lasted four long days and nights.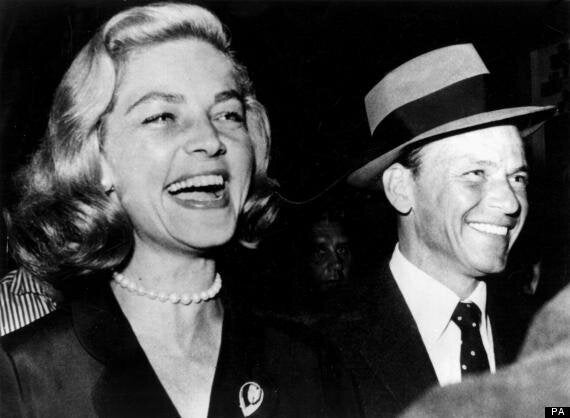 Lauren Bacall with Frank Sinatra, one of the leaders of the Rat Pack
As the bunch of weary revellers returned from their trip to the desert, Frank Sinatra the only man left standing according to witness David Niven, Lauren Bacall cast her shrewd gaze on the tired bunch and made her famous remark, "You lot look like a goddam Rat Pack!"
The press later got hold of the epithet and used it to focus on the high-living quartet of Sinatra, Sammy Davis Jr, Dean Martin and Peter Lawford.
Following Bogart's death in 1957, Lauren Bacall later married Jason Robards Jr, and was also briefly engaged to Frank Sinatra.
Lauren Bacall, so the myth goes, was discovered as a young beauty in New York by legendary Vogue editor Diana Vreeland.
In fact, it was someone else entirely who first spotted the unique chic of Lauren Ball, who died yesterday, aged 89.
Immediately impressed by the style of the sultry 18-year-old, he suggested she visit him at his office at Harper's Bazaar the following day. He brought her to Vreeland, who took one look at Bacall and arranged for her to be photographed, wearing a fashionable skullcap, for the cover of the magazine for the month of March 1943.
The image caught the eye of the wife of Hollywood director Howard Hawks, who cast her in 'To Have and Have Not' opposite one Humphrey Bogart. The rest is history.
Remember Lauren with 30 stunning and rare black and white photographs from Hollywood's Golden Age…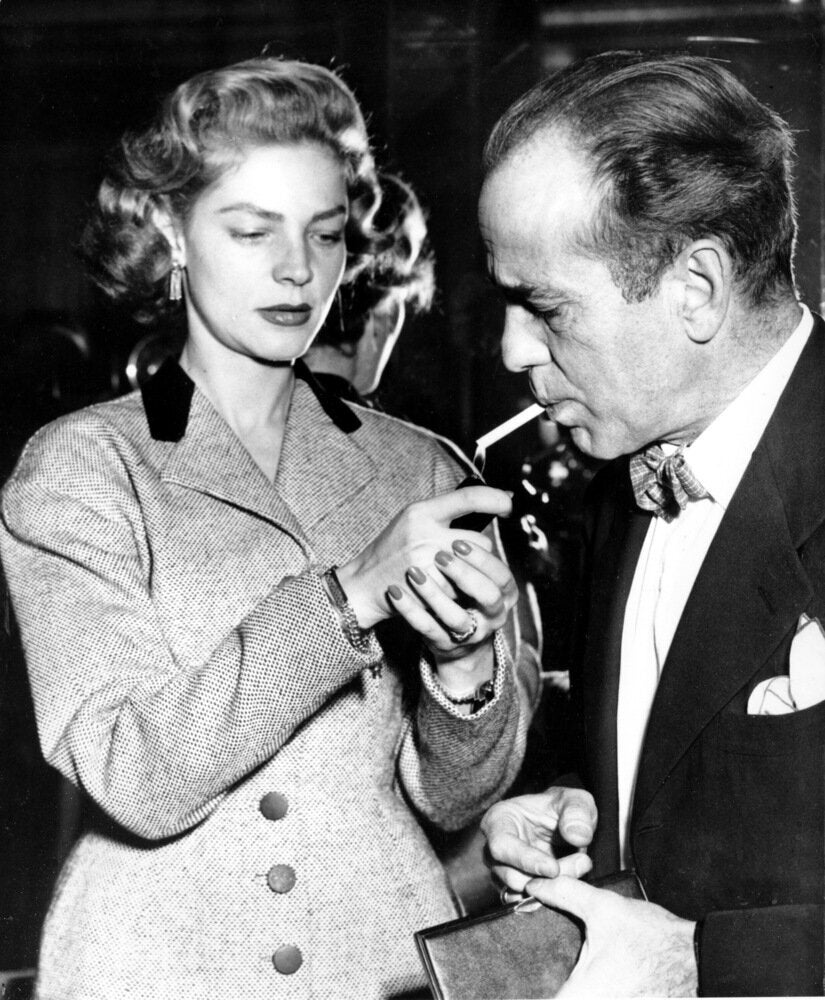 RIP Lauren Bacall (1924-2014)