A smartphone startup has pulled a controversial women-only T-shirt contest after it was widely criticised as sexist.
OnePlus is currently only selling phones to select individuals who have coveted "invites". Naturally, that's got a lot of people interested, because if there's one gadget early-adopters want more than any other it's the one they can't have.
But in an attempt to garner publicity and appeal to female users, it's ended up making itself look very silly indeed - and has been forced to issue an apology.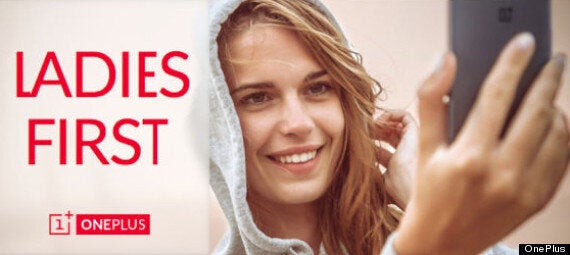 The contest in question saw OnePlus ask its "beautiful" female customers to send in selfies, with the OnePlus logo drawn on their bodies or on a card, so they could be "rated" by the community.
"As we close in on the 200K mark for the number of registered forum users, OnePlus wants to give a shout out to the few but beautiful female fans in our community with our Ladies First contest.

In true gentlemen fashion and because chivalry is not dead, we are giving the lovely ladies of OnePlus a chance to skip the invite line and introduce themselves to us."
The top 50 "most-liked" pictures would receive an invite for the phone, and a free T-shirt.
"Ladies, no nudity please," the post clarified.
But after predictable and totally justified outrage on OnePlus forums and sites around the web, the post has now been pulled.
"Women make up half the world, and we want to help them be more involved in tech. We understand that our contest was in bad taste, and have therefore pulled it. All participants will be contacted for prizes.

We apologize and we will course correct for the future. At the same time, we would love to hear your feedback on how we can better get women involved in tech."
Which is not to say OnePlus forum members agree.
Several users on the site said publicly that they felt like the outrage was "blown out of proportion".
"Oneplus was simply trying to give the minority in the forum (women) a chance at some prizes. … It's just sad how people will continually find a reason to complain/argue/go against something just because." said one moderator on the forum.
"You did good to involve woman [SIC]," said another. "People are just too sensitive!"