A leading mental health charity today said it plans to launch complaints against sections of the British media after graphic details of the suicide of comedian Robin Williams were revealed.
Mind issued media guidance on the matter twice to news desks on Tuesday, but just hours later, much of the national media published front page details explicitly highlighting exactly how the 63-year-old died.
Chief Executive Paul Farmer told Huffington Post UK: "We're disappointed by reporting and headlines in many of today's newspapers which contravenes good practice set out by Samaritans guidance and Mind's own advice.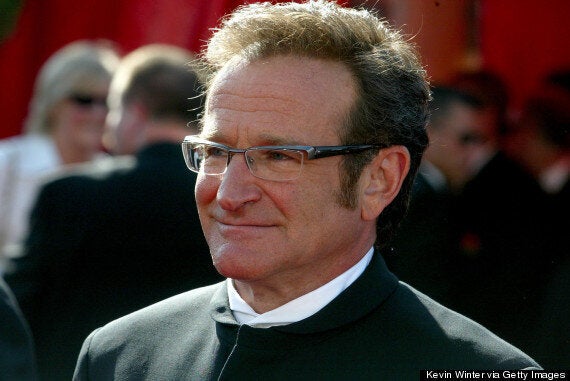 Robin Williams was found dead at his northern California home on Monday
"Mind issued a briefing to all newsdesks twice yesterday with information on how to report suicide in a responsible way as there is clear evidence that media coverage of suicide, particularly graphic language illustrating the method used, can lead to copycat deaths."
The Sun and The Metro were today singled out on Twitter with many suggesting the newspapers went "too far".
Francesca Burton said: "Tomorrow's front pages of The Sun & Metro scandalize Robin Williams' tragic death. Disgusting and insensitive to use such unnecessary detail."
Glenn Ebrey concurred: "Most papers, especially The Sun, have gone a bit too far re: tone & explicit detail on Robin Williams in my opinion."
However writer Mark Masek tweeted that the details released would inevitably come out anyway.
He said: "The public expects it, so the media demands it. Or some sleazy website will pay for it and others will have to repeat it."
Michael Heaney appeared to back this up: "Robin Williams committed suicide. On the verge of bankruptcy. It's tragic. We would like to know the details please."
There are obvious challenges in reporting suicide for the British press, especially when the incidents occur overseas. At a news conference on Wednesday, Marin County Assistant Deputy Chief Coroner Lieutenant Keith Boyd revealed explicit details of how Williams took his own life on live television, leaving TV editors with a split second to decide whether to stick with the broadcast.
The footage was shown and continues to be shown by hundreds of media outlets and indeed appears in a story by the Huffington Post UK.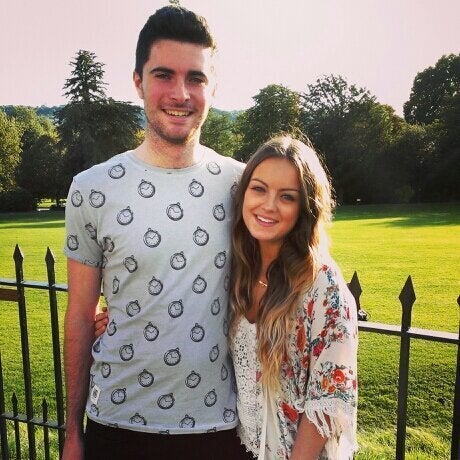 Reaction to media coverage of Robin Williams' death
Mind's Farmer added: "It is important to note that some media coverage has been sensitive and this should be welcomed as we know that exposure for these issues can prompt people to seek the support they need as well as help to reduce the stigma around mental health problems.
"We will be contacting newspapers individually to take forward our concerns as well as the Press Complaints Commission."
In the hours following Williams's death, Mind urged the media at large to refrain from reporting specific details about the method a person uses as such information can be triggering for others experiencing suicidal thoughts.
Media guidelines issued by the Samaritans following extensive consultation with journalists and editors throughout the industry state:
Think about the impact of the coverage on your audience.
Exercise caution when referring to the methods and context of a suicide.
Avoid over-simplification (For example, avoid the suggestion that a single incident, such as a loss of a job, relationship breakdown or bereavement, was the cause.)
Steer away from melodramatic depictions of suicide or its aftermath.
Aim for non-sensationalising, sensitive coverage.
Consider carefully the placement and illustration of reports (Some suicides attract intense media scrutiny. However, where possible, refrain from positioning a story too prominently, for example on a front page or a lead bulletin, as this may unduly influence vulnerable people.)
Educate and inform (Whenever possible, try to refer to the wider issues associated with suicide, such as risk factors like alcohol misuse, mental health problems and deprivation.)
Professor Rory O'Connor, of Glasgow University's Suicidal Behaviour Research Laboratory remphasised these points to HuffPost UK: "The reason why many international organisations have developed media reporting guidelines on suicide is because there is clear evidence that insensitive, over-simplified, melodramatic and overly sensationalized reporting is associated with increased risk of suicide in others, in particular among people who are already vulnerable."
"Those of us who work in suicide research and prevention are not trying to censor the media reporting – suicide has to be talked about, we need to tackle the stigma of mental health – but we are keen to work with the media to ensure the safe reporting of suicide. Safe reporting can save lives."
Mark Winstanley, CEO of Rethink Mental Illness said: "We're extremely concerned about how some sections of the media have reported the death of Robin Williams. The way the media covers cases like this can have a big impact on people who have mental health problems or are feeling suicidal, especially young people.
"For example, newspapers should never report the specific details of how someone took their own life, as research shows that this can lead to copycat behaviour, even by people who might not have seriously considered suicide before. It's also really important that journalists don't sensationalise or glamorise suicide, or present it as an easy way out, because that some people might be susceptible to those kinds of messages.
"Reckless and careless reporting can cost lives."
The Huffington Post guidelines on the reporting of sensitive subjects state:
"Always question whether its necessary to report an individual case of suicide. If a death would be reported had it not been a suicide (celebrity or other prominent obit), it's appropriate to cover the suicide aspect of the story. If the taking of one's life is the lone factor in making a story 'newsworthy', it may be inappropriate to cover an otherwise private matter. Always consider the harm that could be done by publicising and unintentionally glamorising suicide. Be caution about language like 'failed suicide', which some experts believe adds insult to injury. 'Suicide attempt' is preferred."
A spokesman for The Sun told HuffPost UK: "The Sun is very mindful of the PCC and Samaritans' guidance and for that reason removed much of the detail which emerged during a live TV broadcast."
He also highlighted supplementary editorial carried by the newspaper on the topics of depression and alcoholism.
HuffPost UK has sought comment from The Metro.
If you've been affected by the issues in this article, please call the Samaritans on 08457 90 90 90.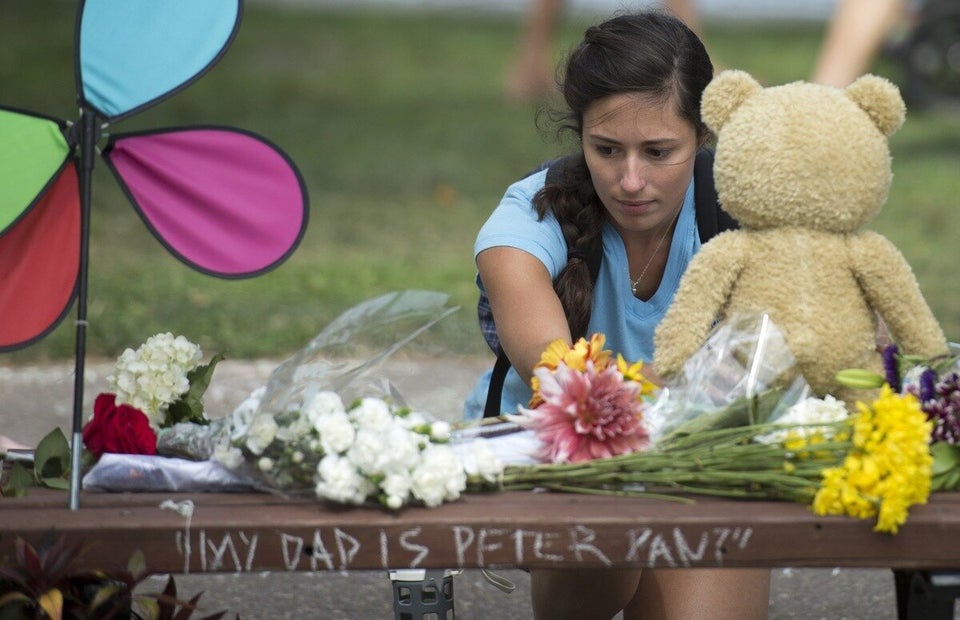 Tributes to Robin Williams
Related