The latest Nordic Noir offering is a stunning big screen thriller, well in keeping with all those favourites 'The Killing' and 'The Bridge' and 'Wallander'.
In fact, fans of 'The Killing' series 3 will recognise leading man Nikolaj Lie Kaas in 'The Keeper of Lost Causes' where he plays Carl Mørck, a troubled detective who has to reassess his career when his partner is wounded during a routine operation.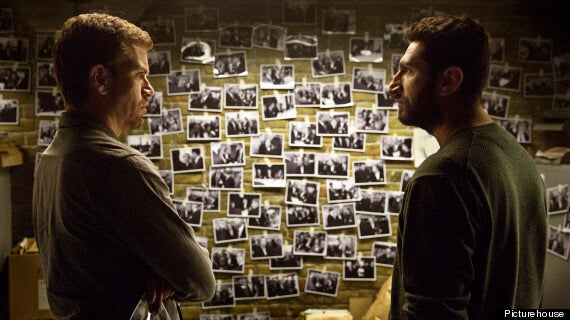 Nikolaj Lie Kaas and co-star in 'The Keeper of Lost Causes'
Reassigned to the newly created Department Q, a basement-bound job filing cold cases, he is allocated a new assistant, Assad (Fares Fares), a smart young Muslim cop. Always one to go against orders, Mørck throws them headlong into the mystery of a politician's disappearance (Richter) five years earlier. Believing the case to be unsolved, they embark on a dangerous journey that will uncover a shocking truth.
'The Keeper of Lost Causes' is based on the award-winning novel 'Mercy', the first of the bestselling Department Q crime fiction series by Jussi Adler-Olsen, with the book adapted for screen by the screenwriter of The Girl with the Dragon Tattoo.
To celebrate the film's release, Picturehouse are running a nationwide competition with the top prize a trip to Denmark and Zentropa studios, the home of this and other great Scandinavian films. Click here for details.
'The Keeper of Lost Causes' is in cinemas on 29 August.