An Indian acid attack victim who used to hide her face with a scarf has starred in a fashion photo shoot to show the world - and her attacker - that she refuses to live in the shadows.
Rupa, a 22-year-old budding fashion designer, was joined by fellow acid attack survivors Rita, Sonam, Laxmi and Chanchal, all of whom are wearing clothing from Rupa's debut collection.
The images, which were taken by photographer Rahul Saharan, have quickly gone viral and been featured on news sites across the world.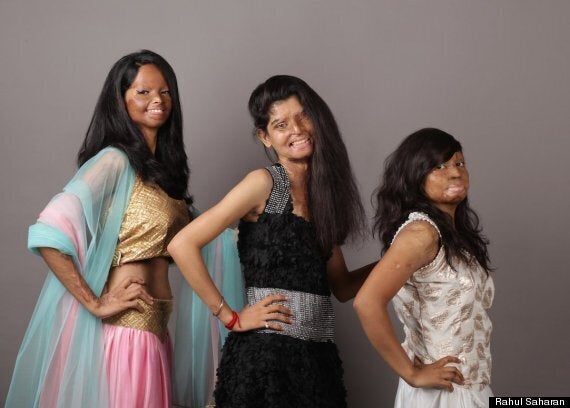 The photographs and the stories behind the lens are at once uplifting and empowering, and yet undeniably tragic.
Six years ago, Rupa's stepmother poured acid on her while she slept in her native village in Uttar Pradesh, and the incident changed her life forever.
She said: "I always wanted to be a designer but after the attack there was a pause in my life. I was so insecure and embarrassed by my scars I used to cover my face with a scarf.
"I always hung onto my dream but I never knew that one day it would be possible and I would be launching my own label."
Now, Rupa is trying to raise money to set up her own boutique so that she can be financially independent. To support her effort donate here.
The women work closely with charity Stop Acid Attacks and its' victim support centre, Chhaon, which helps survivors to rebuild their confidence and fit back into society.
"Chhaon has helped me feel confident again and believe in myself," said Rupa. "I have always loved fashion and tailoring but I never thought I could start my own label. This is the first time I have presented my clothes and I am glad to see them being appreciated."
There are currently no specific laws in India relating specifically to acid attacks, and according to reports Rupa's stepmother served just 18 months in prison after being found guilty.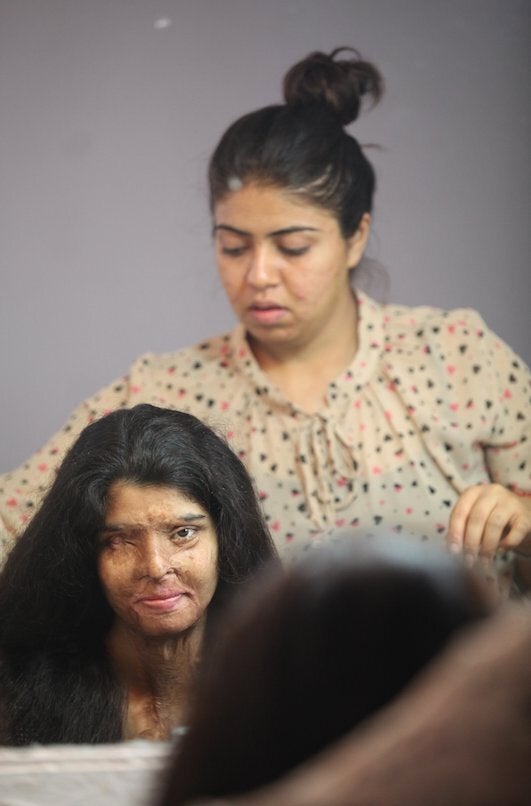 Acid Attack Victims In Powerful Photoshoot
Photographer Rahul summed up the world's sentiment on his Facebook page:
"I dedicate this shoot to every women on earth..all of you are [beautiful] from skinny to healthy, dark to fair, tall to short, ebony to porcelain-skinned; the quirky, clumsy, shy, outgoing and all in between so ladies live ur life stay happy no matter who say what you are beautiful believe in it have courage fight back if u stand many will follow you….Rise and shine."