Ariana Grande has revealed that a song on her much-anticipated new album, which tells the story of a guy cheating on his girlfriend with another man, hits particularly close to home, because she's pretty sure she's experienced something similar herself.
MORE: Ariana Grande - 9 Facts In 90 Seconds
In a new interview with Metro, the chart-topper discusses the song 'Break Your Heart Right Back' - which samples the classic Diana Ross hit 'I'm Coming Out' - claiming she's had something similar happen to her in the past.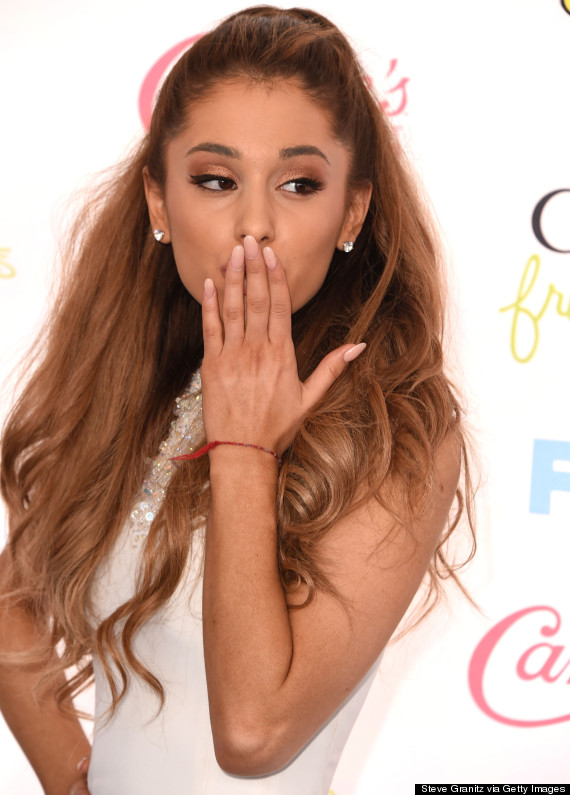 Ariana Grande
She explains: "It's one of my favourites on the album and it's really funny because I believe it has happened to me. I'm not 100 per cent positive but I'm 99.9 per cent positive.
"I would rather he cheats on me with a guy than with a girl any day! If I found out my boyfriend was gay, I would be like 'OK!' I'd be so relieved."
Meanwhile, Ariana recently stuck up for her brother - who is currently a housemate on the American version of 'Big Brother' - after a troll branded him a "homo"on her Instagram page.
According to E! News, she fired back: "That 'homo' is the fiercest, most incredible, funniest, most intelligent, kind hearted and most LOVED person on the face of the planet!"
Ariana then went on to write: "He is incredible and I am SO proud!!!! Oh and also 'that homo' gets more ass than you'll ever get in your life. k miss thing?"
Earlier this week, she unveiled the ridiculous/amazing new music video for her latest single 'Break Free', which features an Intergalactic snog and various other scenes of camp-tastic science fiction.
LIKE US ON FACEBOOK | FOLLOW US ON TWITTER