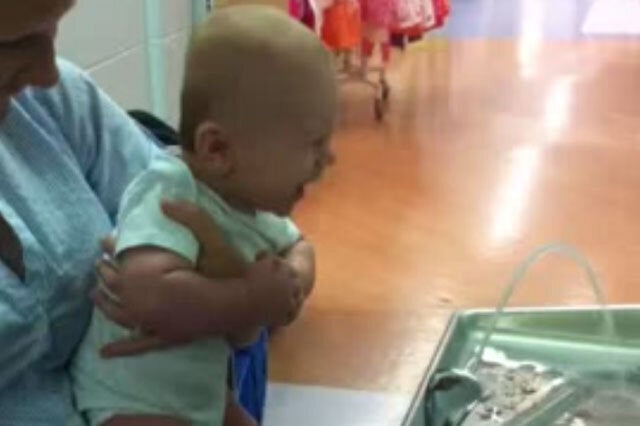 You can spend fortunes on loud, shiny colourful toys and gadgets to keep your baby entertained, but sometimes it's the simplest things that capture their imaginations – and send them into hysterical rapture.
That's clearly the case with this little chap, whose amusement at the spray from a drinking water fountain is utterly infectious.
The three-month-old boy was filmed laughing uncontrollably whenever his mum pressed the tap at the Babies R Us store.
"Do you want to touch it?," she asked him in the YouTube video, uploaded by Joe Alejandria.
Then the boy dissolves into giggles as he plays a game of catch-and-avoid with the fountain.
Watch the video below and enjoy!