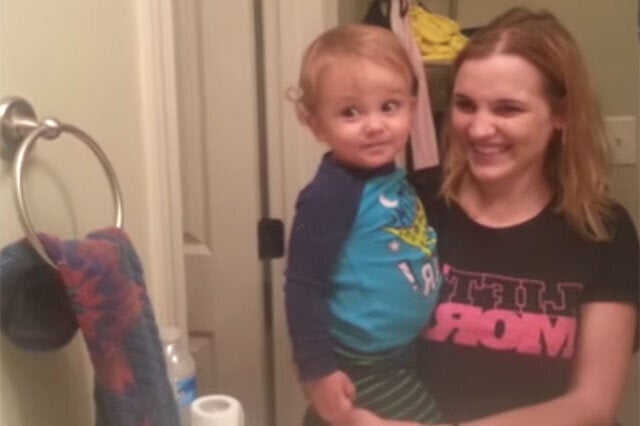 Baby Leon notices his eyebrows in the mirror for the very first time - and he can't get enough of them, as this sweet and hilarious video shows.
While his mum holds him up to the bathroom mirror, Leon raises his eyebrows in mock-surprise and then immediately bursts out laughing at the effect.
It just goes to show that one of the great things about small children is that they are often very easily entertained. But in this case, mum and dad can't stop laughing either as they watch their little boy go from serious to shocked, over and over.
Story continues below the video
The video was filmed by the little boy's dad, Lucas MacEochaidh, who uploaded it to YouTube.
"This is one of the reasons I want kids," said one commenter, known as adambuck66.
"To be reminded that the little things in life that we take for granted are amazing and can be treated as such."
Another commenter summed it up: "This is absolutely adorable."