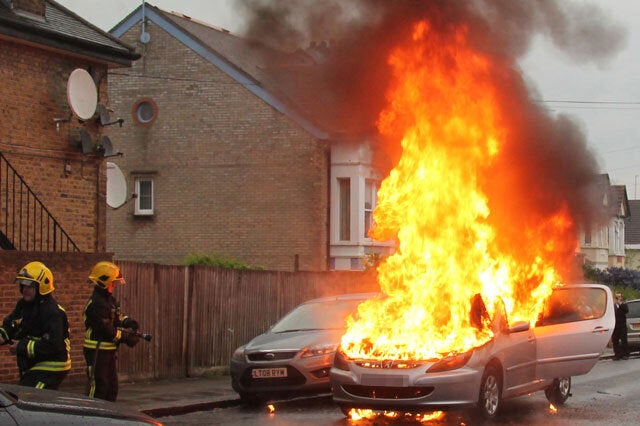 The men also rescued an elderly man from the wreckage outside a synagogue in Tottenham, north London.
Local resident Moses Kupermann and a man known only as Shlomo, who is believed to have been visiting from Israel, had been celebrating the Jewish holiday of Passover in the synagogue on Sunday night.
Witnesses told how after hearing screams coming from the car, they saw Moses and Shlomo rush to the rescue of a baby who was fastened in a child seat in the back of the car, before assisting a panic-stricken elderly man who was unable to unfasten his seatbelt.
Two other passengers had already managed to escape from the silver Peugeot 307.
"The people in the car realised there was going to be a problem and tried to get out, then fire started coming out," Michael Block, who worships at the synagogue, told the Standard. "The family in the car were beside themselves and in shock."
Seconds later the car was engulfed in a fireball, leaving the inside of the car burnt to a cinder.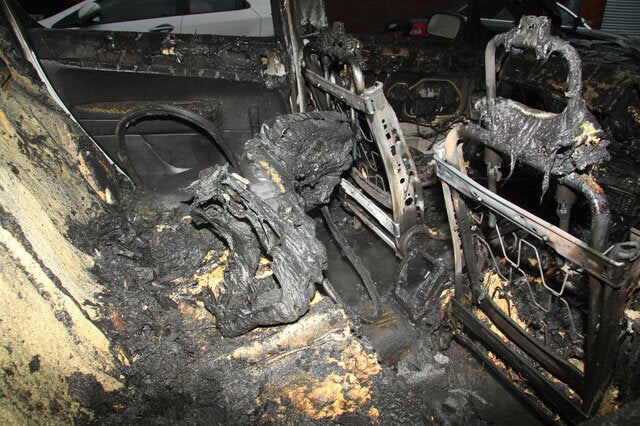 The family were taken into the synagogue to recover and to be checked over by paramedics, while firefighters worked to bring the fire under control.
A London Fire Brigade spokesperson said: "We were called at 5.14pm to a car alight. We sent a fire engine from Tottenham. The fire was out by 5.30pm."