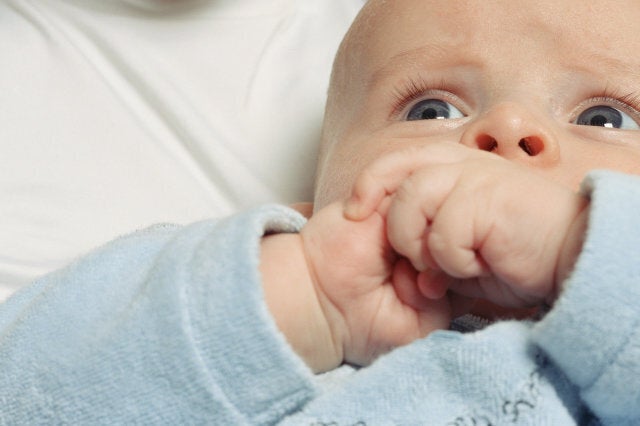 A judge has ruled that a five-month-old baby boy who has not yet been given a first name should be taken away from his parents.
Mrs Justice Parker said one of her concerns in an adoption ruling was that the baby had not been named by his parents.
Ordering that the child should be taken into care, the judge said the father had been behind the 'emotionally harmful' decision not to name the boy.
"His father has refused to give him a name," said Mrs Justice Parker in her ruling. "I think ideally the mother independently would not have taken that view."
She added: "Every child needs a name."
She went on: "I truly think that it is emotionally harmful not to give a child a name."
The judge decided that the baby should be taken into care after being told how his father had assaulted one social worker and threatened to kill another.
She also had concerns about the vulnerability of the baby's mother, who had been diagnosed with a learning difficulty.
Mrs Justice Parker outlined her reasoning in a public ruling following a private hearing at a family court in Watford.
The judge said the couple's older son, aged two, was taken into care last year after another judge raised similar fears and described the father's behaviour towards social services staff as 'dangerous'.
She said the baby had been taken into interim care days after his birth, pending a final court ruling on his future.
The judge described a succession of problems between the father and social services in her ruling.
She said the father appeared to have become 'increasingly frustrated and intolerant' about what he thought was an 'invasive approach' by social services staff and believed he could provide all the support his partner needed.
He had punched a male social worker in the face a number of times at a court hearing last year and had been convicted of threatening to kill a female social worker, she said.
LIKE PARENTDISH ON FACEBOOK
Mrs Justice Parker said there was no evidence that the father or mother had deliberately physically harmed either of their sons.
"This is a terribly sad case because father and mother, each of them, have many excellent qualities," said the judge. "It is absolutely plain to me that both of them love each of their sons, their boys, from the bottom of their hearts."
But she said she was 'quite clear' that a placement for adoption was the only answer.
She said no other family member was available to care for the baby.
The father says he and his partner aim to appeal.