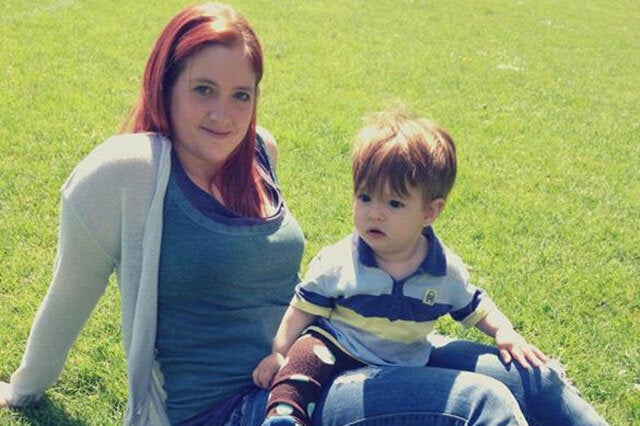 A mum was left in floods of tears after being called a 'slut' for breastfeeding her son in a cafe.
Rhea Holley, 27, says she was upset when she heard a couple calling her 'disgusting' for breastfeeding her 11-month-old son, Arthur, in the Purley branch of Costa Coffee.
The mum-of-one from Faversham, Kent, had chosen to visit the coffee chain with her friend - who is also a mum - because they knew it was 'breast-feeding friendly.'
So she was shocked when a couple, who were sitting at a nearby table, started verbally berating her as she fed her son on Tuesday, June 3.
"A couple were on a table that was facing in such a way that they did not have to look at me," she told the Croyden Advertiser.
"I heard one of them say 'it is disgusting', that I should know what time babies should be fed and should stay at home then, and that I was a 'slut'."
When Rhea's friend spoke to the couple, who are thought to be in their sixties, they reiterated that they found Rhea breastfeeding 'very offensive.'
Rhea said that by that point she was feeling pretty distressed, so she went to speak to a member of staff.
The barista consoled Rhea and informed the branch managers, who advised Rhea to tell the couple that the cafe was breastfeeding friendly in line with company policy.
"It was so good of them," Rhea added. "Not only to stand by the law [on breastfeeding] but also to be so supportive of someone feeling so upset."
The Equality Act 2010 bans anyone asking a breastfeeding woman to leave a public place such as a cafe, shop or public transport.
"Arthur is 11 months old so I can shrug this off but if there was somebody with a newborn it would be really damaging," Rhea said.
"Babies don't have a schedule – any normal person that goes out is not going to know when they will want a glass of water – why should a baby be any different?
"Women should not be made to feel like they have to stay in."
A spokesman for Costa confirmed the incident had taken place, adding that mothers with children of all ages are 'warmly welcomed' in all of their branches.