Dina Asher-Smith will be vying for a place in the 200 metres European Championships final later today after easing through heats on the morning she received her A-level results.
Asher-Smith, competing in her first individual senior event, ensured a full complement of female British 200m sprinters, alongside Bianca Williams, Jodie Williams.
The 18-year-old world junior 100m champion won through in the final heat, crossing the line in 22.75s - beating Jodie Williams to the second fastest time in the heats, behind Holland's 100m champion Dafne Schippers.
The 18-year-old, however, admitted she was "more nervous" for her exam results.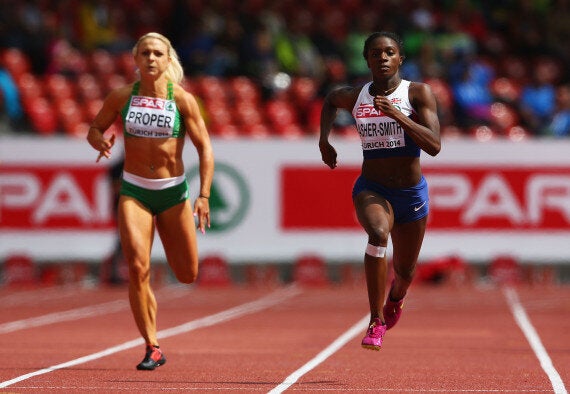 Asher-Smith (right) was "more nervous" for her exam results than the heats
"But my mum checked for me – I gave her all my passwords and stuff – and she texted me and I was like 'yippee'. It was about 20 minutes before I went to warm up so it was pretty close. It's quite a boost and I'm so happy."
"I was probably more nervous for my exams results than the heats to be fair. I was absolutely petrified of not getting into university but I got in. I don't know exactly what I got, but I'm going to King's College, London, for history and I needed three As so I got somewhere around there."
She is yet to know her grades, though.
Popular in the Community