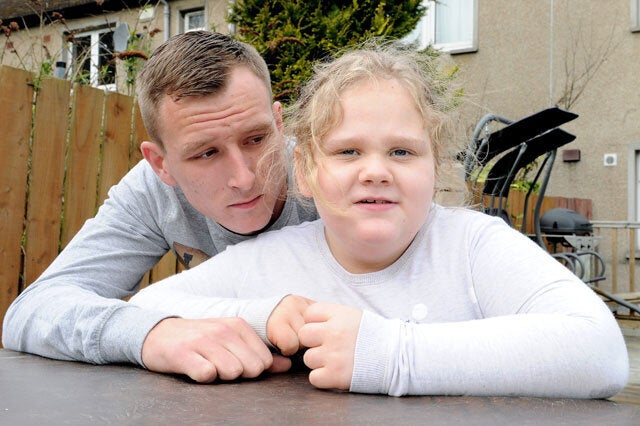 A grandfather has said he was humiliated by 'heartless' fast-food restaurant staff who asked his disabled granddaughter to leave for making too much noise.
Brooke Kirkness, seven, suffers from the genetic condition Rett syndrome. She had been taken to KFC as a treat by her step-father, grandfather and 13-year-old cousin.
Brooke, from Penicuik, near Edinburgh, was halfway through her favourite dish of popcorn chicken when an employee approached the table and asked her to "stop shouting or leave."
"The only way she can communicate is to scream," explained Brook's granddad John Greens, 58, to Edinburgh Evening News. "She was happy and that's what she was making a noise for.
"The manager came and told us we had to leave. It was humiliating and made my blood boil. It's totally heartless."
Brooke's stepfather David Ellis, 23, said Brooke's mother Stephanie, 24, had previously experienced negative reactions to Brooke, which had put her off taking her daughter out regularly.
David had been working hard to restore Stephanie's confidence, but he fears this latest incident will be a further setback.
Brooke's cousin Levi took her out to the family's car while David and John complained to staff.
A spokesperson for KFC said: "We're incredibly sorry for Brooke's experience and can only apologise for the upset it has caused her and her family.
"We have been in touch with Brooke's mother and grandfather to unreservedly apologise for any misunderstanding or if we made them feel unwelcome in any way."