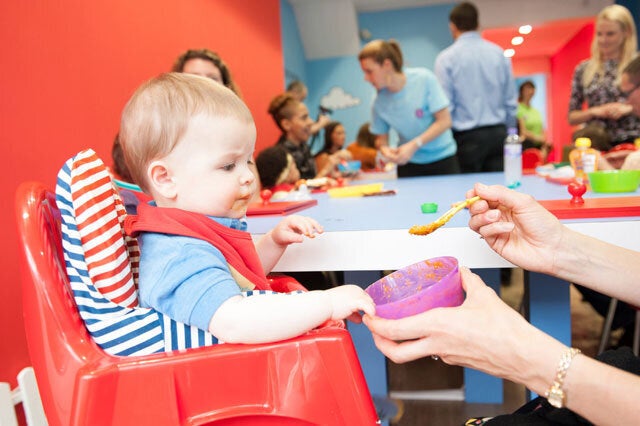 There's a brand new restaurant in town - but don't be surprised if you see the diners smearing food over their faces or abandoning knives and forks in favour of hands. This is the world's first sensory restaurant for babies.
The Weeny Weaning Restaurant, which has opened its doors in Battersea, south London, welcomes babies and their parents to a dining experience like no other.
A sensory zone allows babies to explore a range of food which includes everything from parsnip to yoghurt, and has been specially designed to expose young diners to a variety of tastes and textures. The play area even features toy aubergines and bananas.
Once they get the final part of the experience, the 'taste zone', babies get to order their own meal, thanks to an interactive menu which displays pictures of the food available. Kitchen staff select meals for their young guests based which pictures they touch the most.
An in-house nutritionist is on-hand to advise parents who have questions about weaning, feeding their baby or dealing with fussy eaters.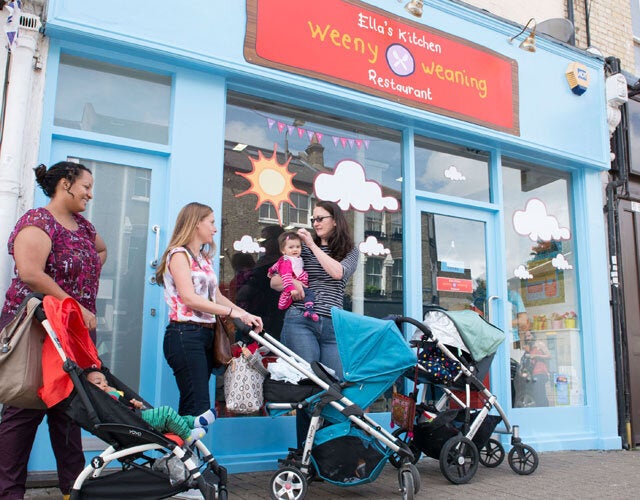 Inspired by research indicating that if small children use all their senses to process new food, they were more likely to accept them, the innovative idea of combining food with exploratory play is the brainchild of organic baby food company Ella's Kitchen.
Founder Paul Lindley spoke of the importance of exposure to flavours at an early age: "The very first tastes babies try when starting out on the weaning journey are so important, so it's our aim to make this experience as easy and enjoyable as possible for both parents and little ones. "