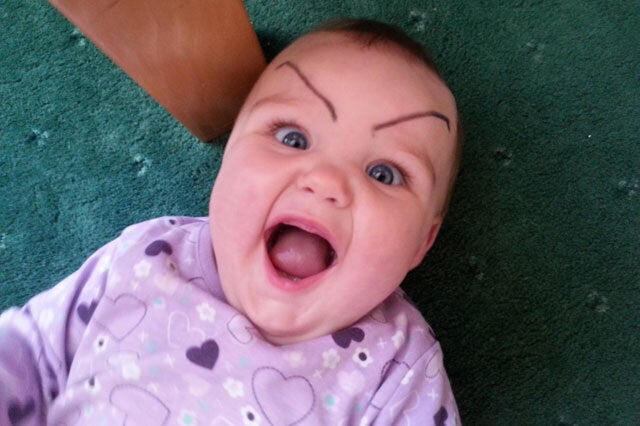 Over the past few months we've been noticing an increasing number of parents taking to Reddit or their blogs to share their baby brow-work with the world.
With a flick of an eyeliner pencil across their brow, a baby can be transformed in an instant into an evil genius, a budding fashion starlet à la Cara Delevingne, or a protegé of Charlie Chaplin.
This is just the latest of many funny baby photo trends that are pure comedy gold. Some of our old favourites include baby suiting and baby mugging - two inventive photography tricks that were kick started by blogger and mum-of-two Ilana Wiles.
We're still a bit bewildered as to why you would want to wield a brow pencil over your baby's beautiful face. Click through the slideshow below for some more examples of baby browing...