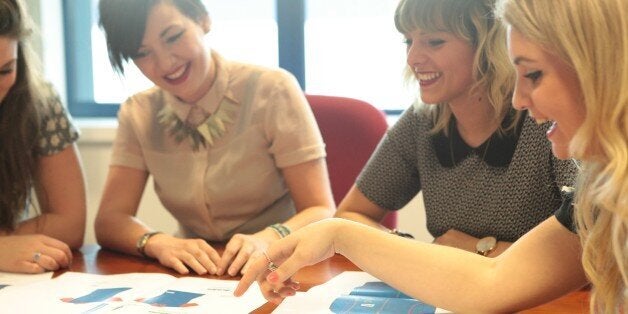 Girlguiding recently commissioned five students from Arts University Bournemouth to design a new uniform for their guides, with the aim of promoting body confidence.
One of the students tasked with the project is 22-year0old Megan Wright. Speaking to HuffPost UK, she explains the key considerations behind the design.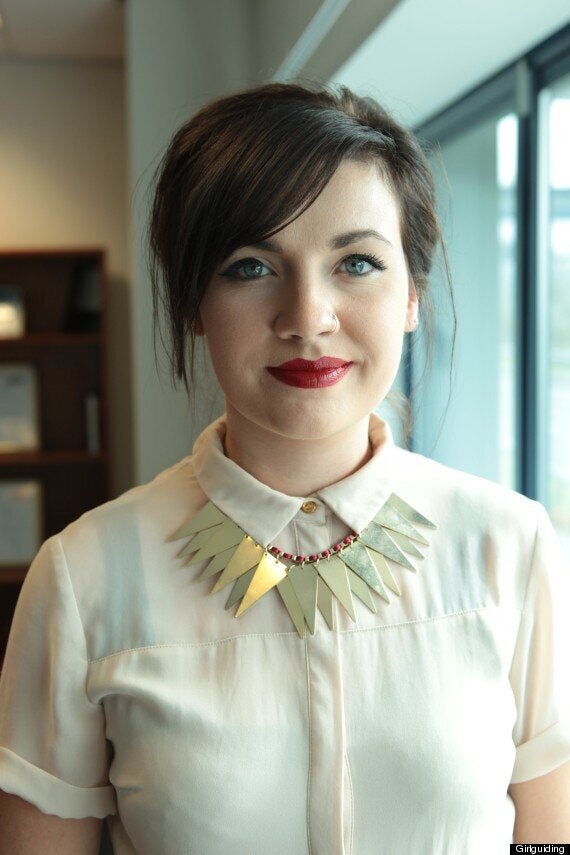 "We wanted to design a uniform for all Guides, of all shapes, sizes and ages", she says. "Some of the most important considerations were comfort, practicality and durability."
Key in designing uniforms for girls that would boost their confidence, was inviting them in on the design process. "We spoke to girls in depth at focus groups and asked them lots of questions about what they liked and didn't like. It was really important that the girls were at the heart of the design process. They said they wanted something less 'boyish' and more fitted, and they liked cool fastenings and details."
"We have incorporated all this into the new uniform. There is also now greater choice, with girls having the added opinion of a dress and a skirt, as well as a long sleeved top, hoodie or polo shirt."
She adds: "it's important to remember that body confidence for young girls is not the same as it is for older teens, so introducing a greater range of garments means younger and older girls within Guides have more choice about what works for them."
The fashion industry is frequently criticised for its promotion of distorted, unrealistic beauty ideals, which can be detrimental to girls' confidence.
"I do think to some extent the fashion industry doesn't promote a good body image for women and young girls, when we should be teaching girls to be proud and confident with their image", Megan says.
The students' course at Arts University Bournemouth is linked with All Walks Beyond The Catwalk, a movement which, by endorsing fashion for all shapes and sizes, calls into question fashion's dependence on unrealistic body ideals. Megan believes that this "will empower young women to be happy with themselves and their body image."
Promoting body confidence is an issue Girlguiding is keen to tackle, after releasing concerning figures in their Girls Attitudes Survey last year. The research revealed that 87% of girls believed they were judged more on looks than ability, with a quarter admitting they would consider cosmetic surgery.
Speaking to the HuffPost UK, Chief Guide Gill Slocombe explained: "Girls feel under intense pressure to look a certain way – which is having a damaging effect on their future aspirations."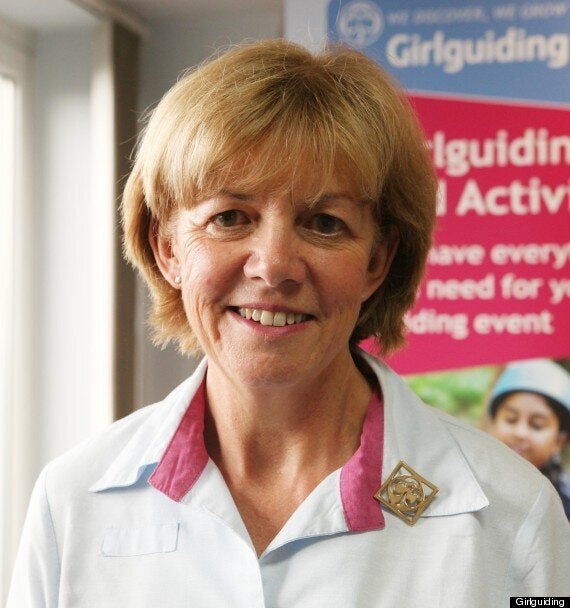 As a result, Girlguiding are tackling the issue head on. Slocombe hopes that the new uniforms will be one way this can be achieved.
"Because girls have been at the heart of the design process I hope we have created a uniform that they can take pride in and feel comfortable and confident wearing", she says. "The greater choice of items will also help boost body confidence as there is something for every girl."
Girlguiding are also confronting the issue with their Free Being Me body confidence badge, a resource delivered by Girlguiding's Peer Educators.
Slocombe explains: "The resource gives the girls the tools and knowledge to explore this issue in a safe, girl-only space. Girls learn to spot airbrushing, unmask society's beauty myths and challenge unhealthy body talk."
Girlguiding also offers girls the opportunity to discuss their concerns in weekly meetings. Slocombe adds: "we offer a space where girls can talk about pressures they are facing in a safe, non-judgemental atmosphere. Something we know is very important to them."
Instilling confidence in girls is at the heart of the Girlguiding ethos. Slocombe says: "at Girlguiding we know that there is no limit to what girls can do and achieve, regardless of how they look. We offer a hugely varied programme of activities for girls – everything from abseiling and zip wiring to campaigning on issues they feel strongly about."
She adds: "We are passionate about giving girls experiences and opportunities which develop their confidence and raise their aspirations, so that they grow up to become happy, self-confident and ambitious young women."