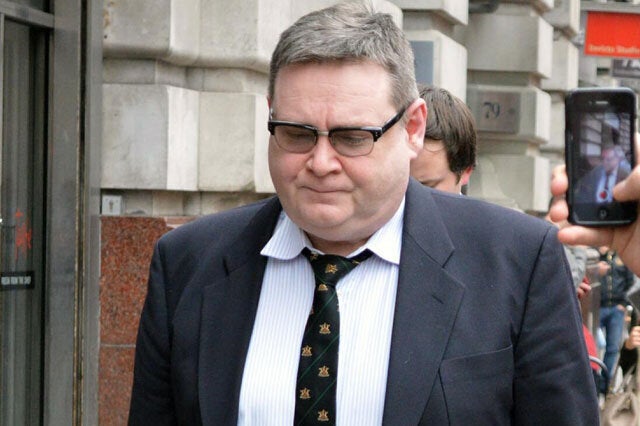 A GP had sex with a patient in his consultation room then gave her the morning after pill.
A tribunal heard that Dr Peter Rubin had intercourse with the woman at Woodlands Medical Centre, in Didcot, Oxfordshire, on Christmas Eve 2007.
Afterwards, Dr Rubin allegedly gave her the emergency pill and told her: "You had better take this or it will be just my luck you will be standing in an antenatal clinic."
The tribunal in Manchester heard that the suspended GP continued sending the woman, referred to as Patient A, personal messages for the next five years but she didn't make a complaint until he is alleged to have forcibly tried to remove her trousers during a consultation in July 2012.
He then begged her to withdraw the complaint for the 'sake of his child', the Medical Practitioners Tribunal Service heard.
Dr Rubin is accused of misconduct. He has admitted the relationship, but disputes some of the patient's claims.
Dr Rubin denies he acted inappropriately during the consultation but has confessed to asking a 21-year-old university student, referred to as Patient B, to kiss him on the cheek after prescribing her the contraceptive pill.
The General Medical Council allege his actions were sexually motivated, but Dr Rubin claims it was just his 'sense of humour'.
The GP, who was suspended in November 2012, could face being struck off the medical register.
The panel heard Dr Rubin gave Patient A his personal number when he bumped into her at Tesco in 2007 after he had treated her following an accident.
Craig Sephton QC, opening the case for the GMC, said: "On August 30, 2007, a parcel arrived unexpectedly at her home address and when she opened it, it was found to contain a Prada mobile phone, sim card and an unsigned birthday card.
"Unfortunately Patient A suffered a road traffic accident that day and went to the GP surgery the next day where she saw Dr Rubin.
"Dr Rubin gave her a hug and in the course of the consultation he said, 'Why is it that none of my patients wear nice underwear?'"
The hearing was told that the pair exchanged numbers and the doctor began to send 'texts and photographs of an intimate nature'.
It is alleged he later tried to conceal his motive for prescribing her the pill when he added a false entry to her records saying it had been 'added by mistake'.
Mr Sephton said Patient A was uncomfortable about the relationship from the start and put a stop to it but Dr Rubin continued to send her texts.
He said the woman eventually confided in one of the doctor's partners about what had happened and an investigation was started.
The hearing is expected to last for seven days.