Many of us gals will have spent our childhood years flexing our pectoral muscles and chanting "we must, we must, we must increase our bust", but now there's a new way to up your bra size: rubbing your breasts with vegetables. Yes, really.
The method is the brainchild of Ryoko, a Japanese vlogger with her heart set on an ample bosom.
According to Rocket News 24, Ryoko says: "Summer vegetables, which have grown under the influence of the summer sun, are thought to have very good properties for breast enhancement."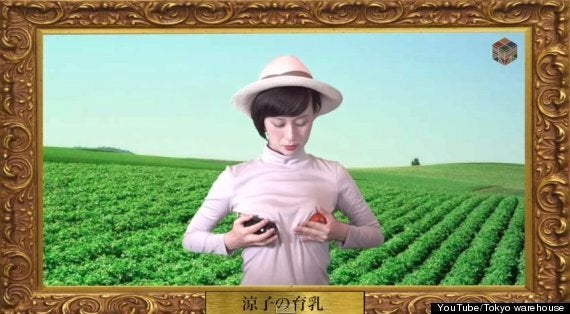 In the bizarre video above, Ryoko rubs an aubergine and a tomato on her chest in a manner that is at once sensual and extremely serious (as Rocket News 24 point out).
And by the looks of things this isn't the first breast-enhancing method she's tried. Her previous unsuccessful escapades include using a vaccuum cleaner.