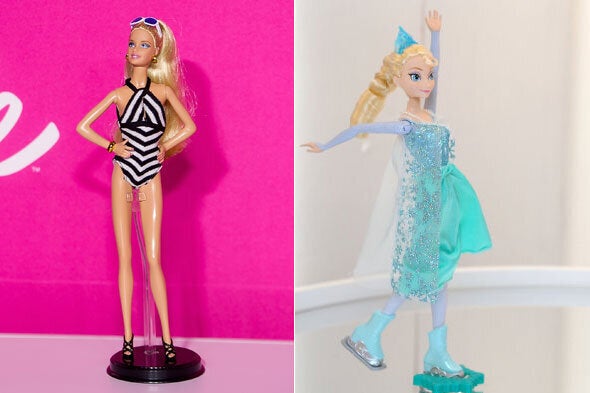 Sales of the iconic doll have plummeted in recent years, as she faces fierce competition from new dolls, such as dolls based on the characters Elsa and Anna from Disney's Frozen.
Barbie celebrated her 55th birthday this year, and despite Mattel's best attempts to keep her relevant in the the 21st century, - such as releasing an edgy tattoo Barbie and a range of 'tomboy princesses' to tie in with London Fashion Week, - it seems she may be heading for early retirement.
In the last business quarter Mattel reported a 15 per cent drop in Barbie sales, while also reporting increased sales of toys associated with Disney's Frozen.
"We're working very hard to literally chase demand for dolls based on Frozen characters like Princess Anna and Elsa," Mattel CEO Brian Stockton told the NY Post. "It gets greater and greater every week."
It may be hard to compete with dolls associated with the highest-grossing animated film of all time, but Mattel have not given up on Barbie just yet. They've hired new executives to tackle the 'Barbie problem', so expect some new dolls to be hitting the shelves soon.
Perhaps Barbie will gain a couple of new ice princess friends called Ella and Anya?