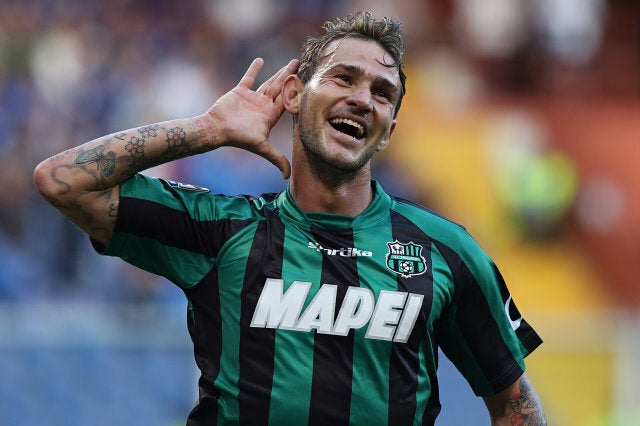 A baby found abandoned on a train may soon have a new family - thanks to Serie A striker Antonio Floro Flores, who has offered him a home after hearing the tragic tale on television.
The newborn was discovered two weeks ago in a shopping bag under a passenger seat on the Circumvesuviana - the train which runs between Naples and popular tourist destinations such as Pompeii and the Amalfi Coast.
He was taken to hospital and, despite his ordeal, was found to be in good health. Nurses gave the little boy - thought to be three or four days old - the name Carmine. The train conductor who rescued him, known only as Vincenzo P., added the middle name Francesco in honour of Pope Francis.
News of the abandoned baby captured the imagination of the local community, and radio and TV stations were inundated with offers of help from wellwishers moved by Carmine's plight - none more so than Serie A striker Antonio Floro Flores.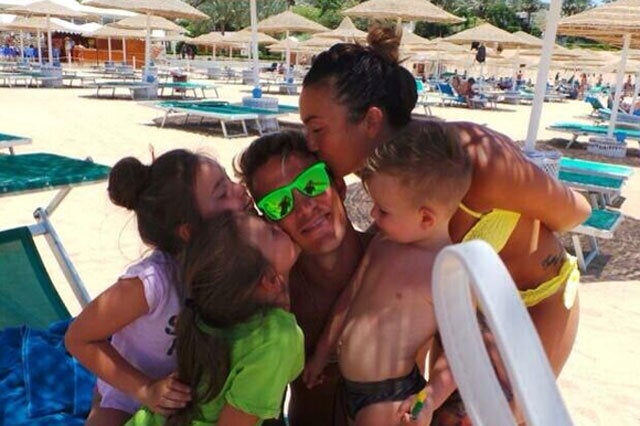 The Sassuolo forward, who has previously played for Udinese and Napoli, saw the story on the news and contacted the TV station to offer financial help. However, Naples native Flores couldn't shake the feeling that this was not enough - and on Friday, he made a startling announcement.
Flores revealed on Twitter that he and his wife were seeking to adopt Carmine and raise him alongside their three children.
The football star, who has two daughters and a son with wife Michela, wrote: 'After seeing little Francesco, we followed our hearts. I'm a father first, then a footballer - certainly not a hero!'
However, in football-mad Italy he is already being hailed as a hero for his generous offer, despite his protests to the contrary.
Flores, who frequently shares cosy snaps of his family with his Twitter followers, was quick to emphasise he and his wife are going through official channels to add Carmine to their brood, alongside dozens of sympathetic families who have also offered the little boy a home.