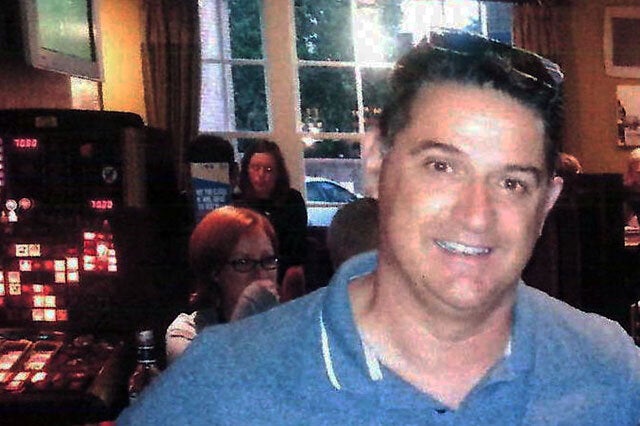 A deaf couple desperate to have a baby were scammed out of £12,000 by a friend who told them he could arrange a surrogate birth.
A court heard that Gino DiCaprio, 52, who is also deaf following a hit-and-run accident, conned Neil and Sonia Musselwhite into handing over £6,000, believing that he had arranged a surrogate birth.
Then he told them the child was ill after being born with Down's syndrome so the trusting couple - who had known DiCaprio for 20 years - parted with another £6,000 for another baby.
He later told the overjoyed couple that the baby had been born and sent them a photograph as proof.
But after he demanded more money, the Musselwhites learned their eggs and sperm had never been sent to Kenya.
The photo of their 'child' was an image taken from the internet.
Reading Crown Court heard there never were any babies and 'devious liar' DiCaprio continued to fleece the couple with a bogus foreign property investment deal promising a return of up to £400,000.
Sentencing DiCaprio to three-and-a-half years, Judge John Reddihough said: "You are a devious liar and a scheming fraudsman. You preyed on their emotions and their long-standing wish to have a child.
"Putting it shortly, in a despicable way you conned them out of large sums of money."
The couple trusted DiCaprio after meeting him at a deaf support group together 20 years ago.
Mrs Musselwhite, 47, even quit her job in preparation for the new baby in February 2013. DiCaprio claimed the child was held up in Kenya because of visa problems.
After the desperate couple found out about the scam, they realised they had also been duped by DiCaprio in 2011.
The serial criminal, from Rossendale, Lancashire, had then taken £55,000 from Mr Musselwhite and £34,000 from his mother, promising to invest the cash in a Kenyan property development.
DiCaprio had 11 previous convictions dating back to 1982, including theft and forgery. He was jailed for eight years in 1992 over an armed robbery at a jewellers. In 1999, he received a two-year sentence for property fraud.