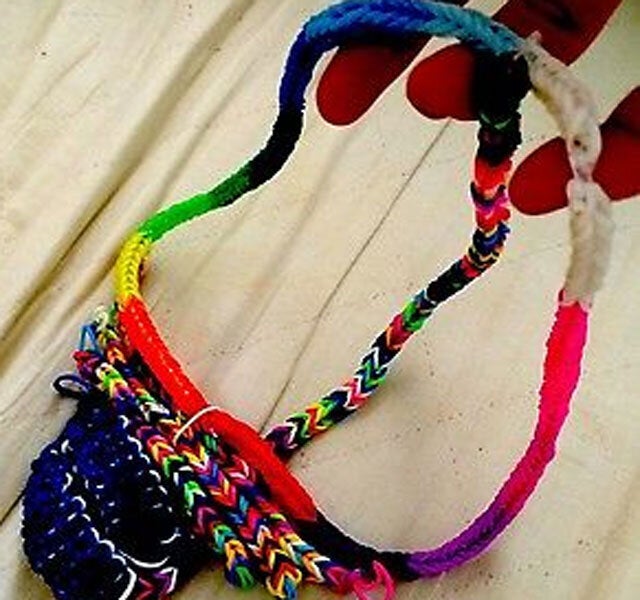 Edinburgh man Sam Innes, 22, spent 24 hours weaving the multicolour elastic thong (a sentence we never thought we'd have to write), before listing his inspired creation on the auction site.
Unfortunately, the accompanying photo of himself modelling the garment ran afoul of eBay's 'no nudity' policy. Sam took down the all-too-revealing picture and replaced it with a more conservative snap of the item.
You can see his original photo below - but be warned, you can't unsee it.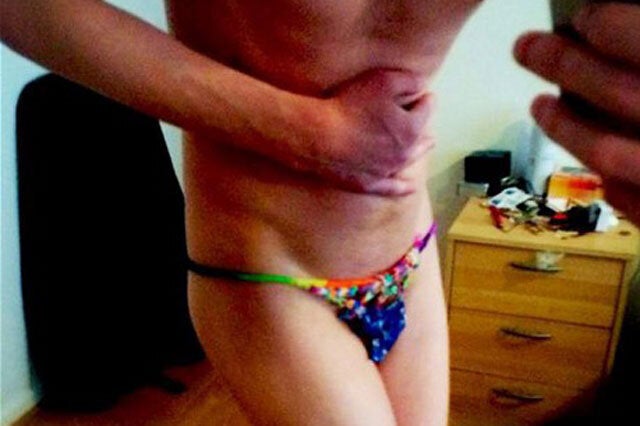 But no! There are clearly lower depths to plumb (so to speak).
Without getting graphic, it's hard to imagine that a 'loomkini' is likely to be comfortable beachwear. Let's just remind ourselves that loom band bracelets can give your arm-hair a pretty painful tug and leave it at that...
Sam is the first to agree that the loomkini runs into some practicality issues when it comes to donning one in public. But he has his own ideas about where it could be shown off.
"It's definitely a bedroom kind of piece, I think," he told the Mirror.
Just when we thought it couldn't get worse.
What do you reckon? All a bit of fun, or are we one elastic-band thong away from hitting the nadir of Western civilisation?