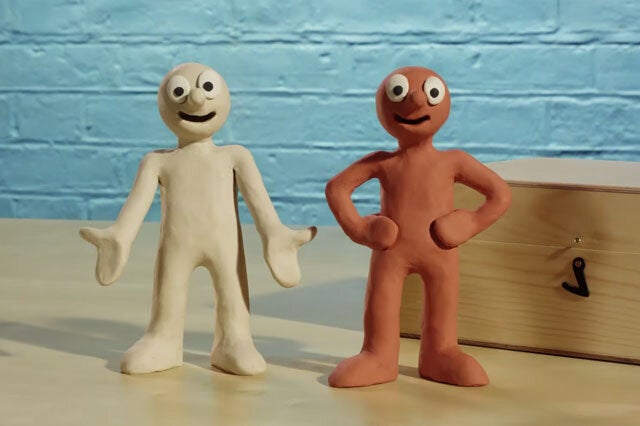 Morph is making a comeback!
Who's Morph?' you ask? Then you're most likely under 35.
For us oldies, Morph was the delightful animated clay man who cheered up our after-school afternoons on the Tony Hart Show (''Who's Tony Hart?' you ask. Let's just stick to Morph, eh!)
More than 30 years ago, Morph – named after his 'metamorphosising capabilities' - was created out of terracotta modelling clay and captured the hearts of a generation.
And now, after almost two decades off our screens, the little man is back as the star of series of new episodes being released online.
His return is thanks to a crowd-funding campaign set up by Aardman Animations to raise £75,000 for 12 new one-minute episodes.
Morph was one of the first characters created by the company that later brought us Wallace and Gromit.
Aardman co-founder Peter Lord said: "There's a lot of affection out there, from a lot of people over a lot of years, because he's been going a long time.
"There are people kind of my age, that watched it with their kids a long time ago and then there are the children and grandchildren of them. A lot of people have come to like him."
Take a look at the preview of the new series below...