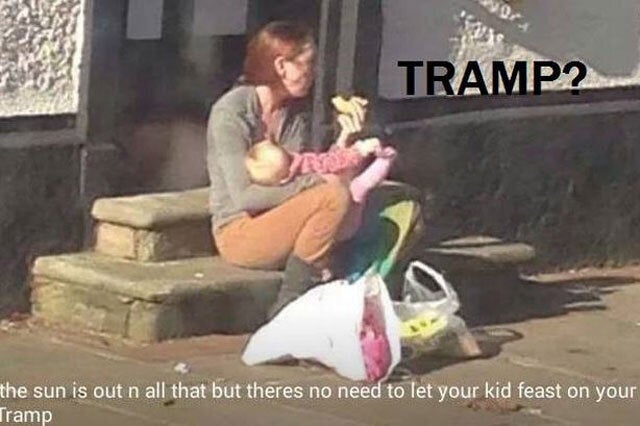 Emily Louise Slough was shocked to find a photo showing her breastfeeding her daughter Matilda, had been anonymously uploaded onto a community Facebook page with the caption:
i
I know the sun is out an all that but theres no need to let your kid feast on your nipple in town! Tramp.
i
The comment and picture, which was taken by a passerby as Emily sat on the steps of a restaurant during a shopping trip last Friday, have since been removed from the Facebook page.
But 27-year-old Emily is determined to make an example of the anonymous commentator's words.
"The mentality of the individual who attempted to shame me for feeding my daughter makes me so angry," Emily told the Birmingham Mail.
"I am very confident and comfortable with my breastfeeding. But I know plenty who aren't and don't even humour the idea of nursing because of some ridiculous stigma attached to it and fear of embarrassment, humiliation and non-acceptance."
As a show of defiance Emily has organised a mass public breastfeeding protest to be held in Market Street, Rugeley, Staffordshire, at 12pm on Saturday, March 15.
Emily, who also has a three-year-old son Leo, is tweeting with the hashtag #rugeleymassfeed.