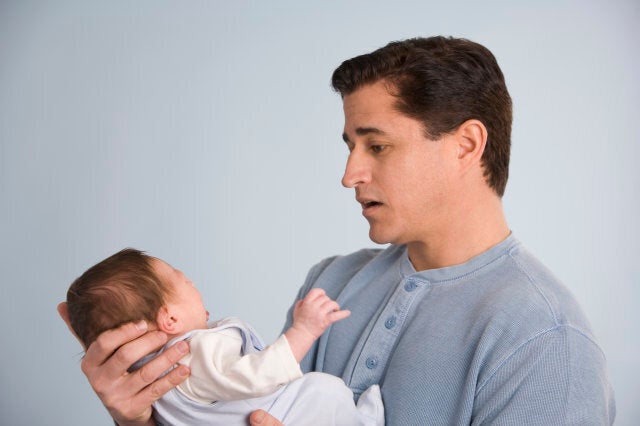 A survey of new parents has revealed that nearly 80 percent found the first months after the birth of their baby much harder than they could have imagined - and many were afraid to ask for help.
Although the vast majority agreed that the first three months of parenthood were far harder than they had expected, 90 percent of parents confessed to putting on a 'brave face' for family and friends and hiding their struggles.
i
Four in 10 parents admitted that they were reluctant to ask for help for fear that others would think they weren't managing.
i
Perhaps surprisingly, a whopping 84 percent believed that parenting is more difficult today than it was for previous generations. This could be ascribed to many factors, including the loosening of once close-knit family support systems, the challenges posed by electronic devices, and soaring childcare costs.
The pressures of modern living are compounded by the messages transmitted through popular culture. A staggering 92 percent of parents admitted that film and TV portrayals of the 'perfect parent' who manages to 'have it all' while still looking glam left them feeling stressed and inadequate.
Asked to name the hardest part of life with a newborn, there was a clear winner. You guessed it - sleep deprivation was listed by 69 percent of parents. Financial pressure was named by more than a third, and 31 percent thought that one of the biggest challenges was the strain placed on their relationship with their partner.
It wasn't all doom and gloom, though. Respondents reminisced fondly over their favourite moments with their young baby, with the majority (71), and a third of new parents said one of the best things about having a baby was the stronger bond they formed with their partner.
The research was conducted on behalf of Kiddicare to mark their 'What I Wish I'd Known' campaign.