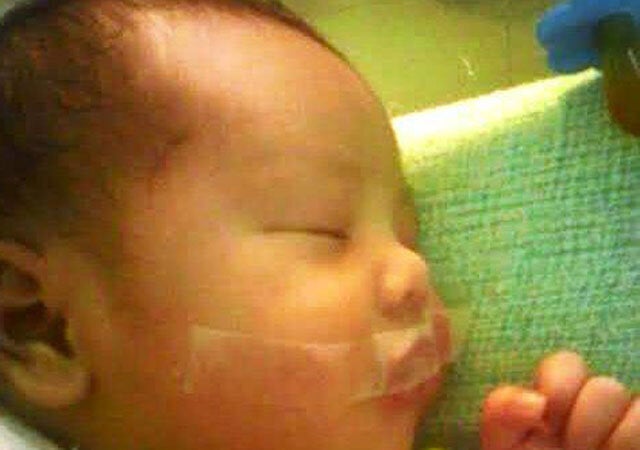 Ryan Noval said his partner Jasmine Badocdoc made the discovery when she visited her baby at a nursery room in a private hospital.
He said the nurse told her she had to tape up the boy's mouth because he was constantly crying and making too much noise.
Mr Noval claimed his partner asked the nurse to remove the tape to which she allegedly replied: ''You can go ahead and take it yourself, ma'am."
Ms Badocdoc was apparently afraid she might hurt the baby and the nurse eventually volunteered to remove the tape herself.
The incident is alleged to have happened in Cebu City in the Philippines.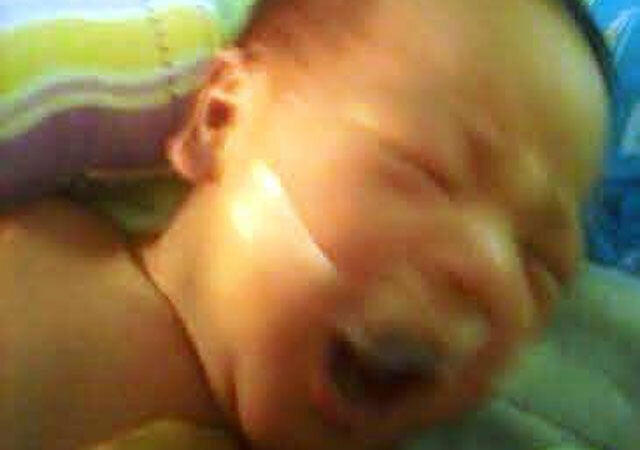 Mr Noval has put pictures of his week-old baby with his lips sealed up on Facebook.
In the post, he said: "Meet my son Yohannes Noval!! He cannot speak about his horrific experience from the attending nurse's hands.....so we have to speak out for him.
"If you think your newborn babies are safe, think again. Your babies could be silent victims and you will never really know about it!!!"
The couple's son was born on May 3 but had to stay in hospital for a few days due to an infection he had at birth. Mr Noval and his wife have filed a complaint against the nurse over the incident.
An investigation is being carried out by the hospital and the couple are still waiting for the results.
Dr Raida Varona, the hospital's medical director, said they are investigating which of the nurses on duty allegedly taped the baby's mouth, stressing such an act is not part of their procedures.