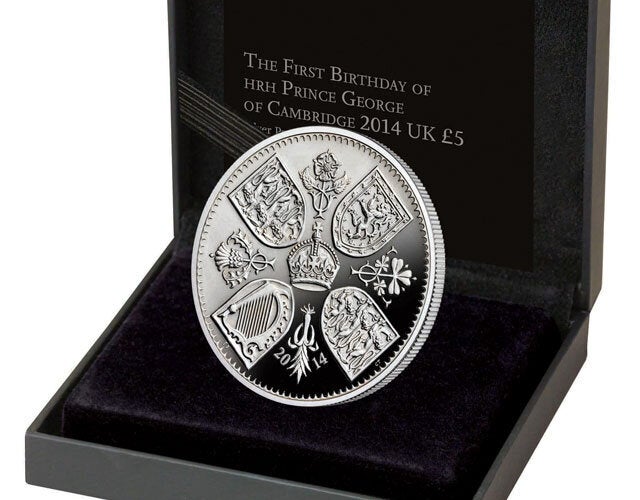 Well, we Brits can't be outdone by sleb Yanks, can we?
The Royal Mint has announced that that in honour of the future monarch – his full title is His Royal Highness, Prince George of Cambridge (but you knew that) - they will be striking a commemorative sterling silver £5 coin bearing the heraldic Royal Arms design (although it will actually cost £80 to buy).
It's the first time that new United Kingdom coins have been produced to mark the first birthday of a member of the Royal family.
The design of the coins has been approved by the Duke and Duchess of Cambridge, Her Majesty the Queen and the Chancellor of the Exchequer, and will be restricted to a limited mintage of just 7,500 coins.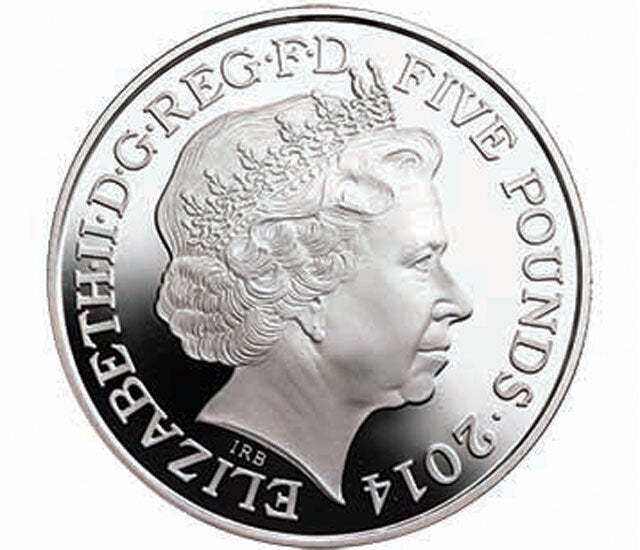 The coin's Royal Arms design was originally created for Prince George's great-grandmother - aka The Queen - when it was approved for use on £5 coins to be struck during her reign.
Shane Bissett, Director of Commemorative Coin and Bullion at The Royal Mint said: "As Prince George of Cambridge reaches the significant milestone of turning one year old, we felt there could be no more fitting design to mark the first birthday of our future king than the Royal Arms - the arms of the monarch, minted in honour of the future heir to the throne.
"The choice of a silver coin is significant too as the precious metal is closely associated with new born babies, as crossing the palm of a new born baby with silver is a way to wish them wealth and good health throughout their life, whilst the £5 coin is a favourite for royal celebrations."
The official UK £5 coin commemorating the first birthday of HRH Prince George of Cambridge is available now to pre-order from the Royal Mint's website Royalmint.com and is priced at £80.