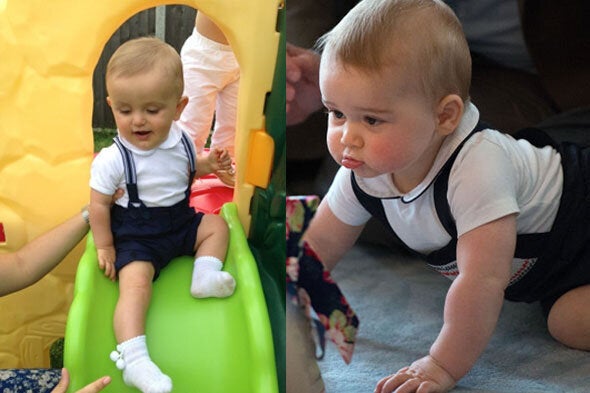 An 11-month-old boy from Essex has been crowned the royal lookalike after winning a national contest to find a dead ringer for Prince George.
Freddie Minnis won the contest, organised by baby gift retailer My 1st Years, over hundreds of applications from parents up and down the country.
The Minnis family have already shared some spooky similarities with the Duke and Duchess of Cambridge. Carly and her husband, Ross, got engaged in 2010 and married in 2011, just like Wills and Kate.
Carly even fell pregnant around the same time as Kate. She told Parentdish that after giving birth to Freddie on July 18 last year, "I was waiting to see when they had George, because they didn't announce a date." As it turns out, George was born just four days later.
Carly, who works as a deputy editor for a magazine, says that she didn't notice the resemblance between the two - who even share award-winning hair - until earlier this year, when the Cambridges went Down Under on the royal tour.
She thinks it might have been the young prince's headline-grabbing outfits that called attention to her son's likeness to George. Like William and Kate, she favours traditional styles for Freddie, including sailor suits and dungarees.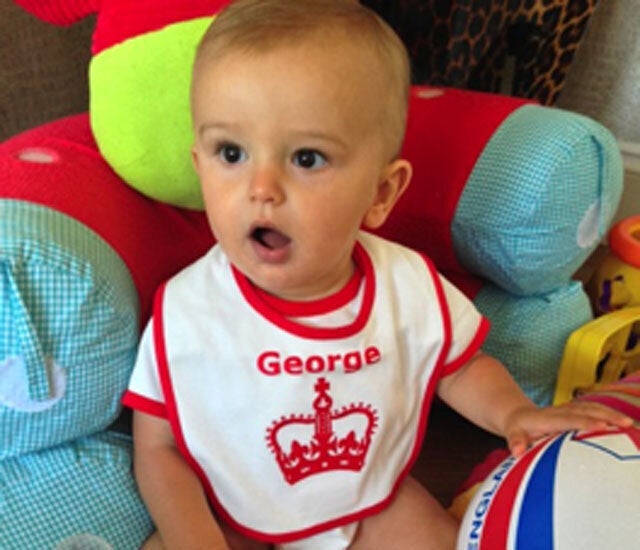 After 'a few people' pointed out the resemblance, Carly noticed an email announcing the lookalike competition. "I've got loads of photos of Freddie on my phone, so I sent one in," she says, recalling that the family were 'surprised' when contest organisers got back in touch.
He has now been made the 'face' of the brand's Crown Collection of gifts, released ahead of the young prince's first birthday on July 22, and is set to model for future collections.