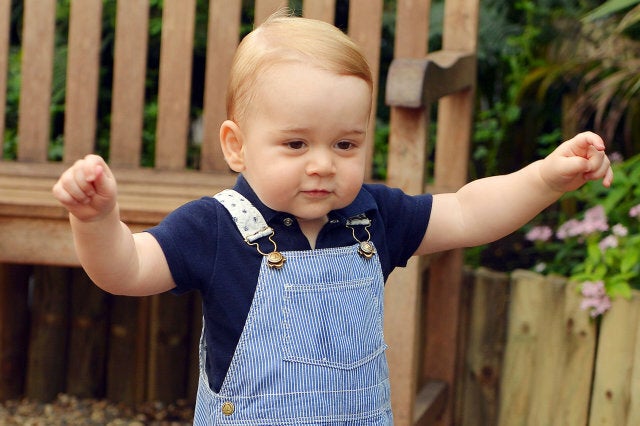 Prince George celebrates his first birthday on Tuesday, July 22. This glorious photograph of the royal prince dashing down a gravel covered path in his Petit Bateau dungarees has been released in advance of the occasion. Two more photos followed on the eve of his birthday.
Last week Prince George's father Prince William boasted that his son was tearing around Kensington Palace and opening and closing doors.
Until we saw this photo, we have to admit we thought he might have been guilty of doting dad exaggeration - very few babies walk before their first birthdays.
But it seems that Prince George isn't simply cruising and clutching furniture but is an advanced walker who's even mastered a gleeful sturdy trot.
This new photograph was captured on a family outing to the Natural History Museum's Sensational Butterflies Exhibition in London. The Duchess of Cambridge, who became a patron of the museum last year, took her husband and son to see it earlier this month.
Press Association photographer John Stillwell recorded the day - including Prince George standing on his own two feet.
The photograph was released yesterday by Kensington Palace, in acknowledgement of the intense interest in Prince George who earlier this month became a Vanity Fair cover star.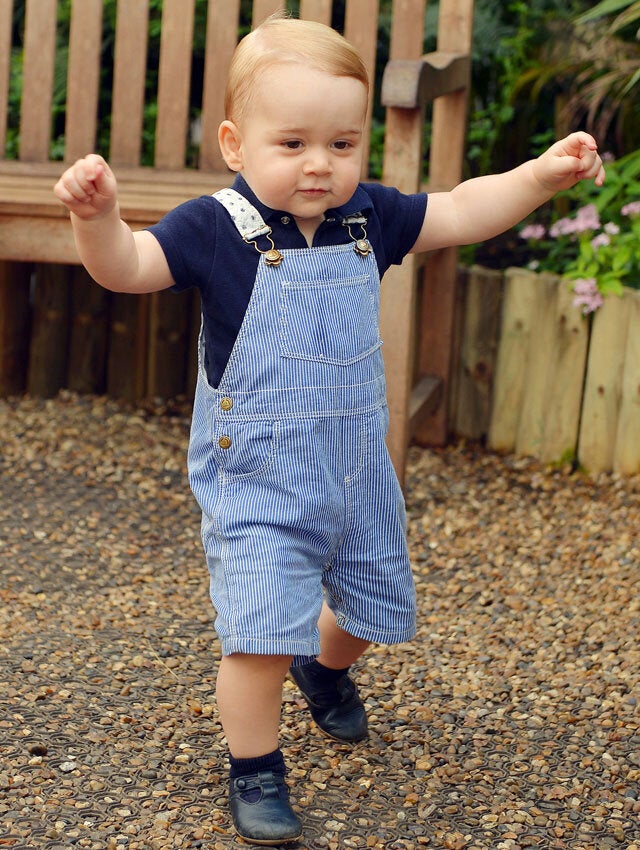 It's believed that Prince George enjoyed an an early birthday party at the Berkshire home of his grandparents, Michael and Carole Middleton. With the help of his party organiser expert Auntie Pippa, they held a Peter Rabbit-themed party with guests including his second cousin Mia Tindall, godmother Zara Phillips and Mike Tindall's baby daughter.
But his main party will be a low-key affair at Kensington Palace on Tuesday with his grandfather Prince Charles, the Duchess of Cornwall and a few close family friends.