The blonde-haired baby royal stole the show at Prince Williamand Uncle Harry's Father's Day polo match as he walked and crawled in fetching pink dungarees and cuddled his mum at the Cirencester Polo Club in Gloucestershire.
The princes were battling it out on opposing teams as they took part in the annual Jerudong Trophy Polo Match.
The trophy is an annual event held to raise money for good causes.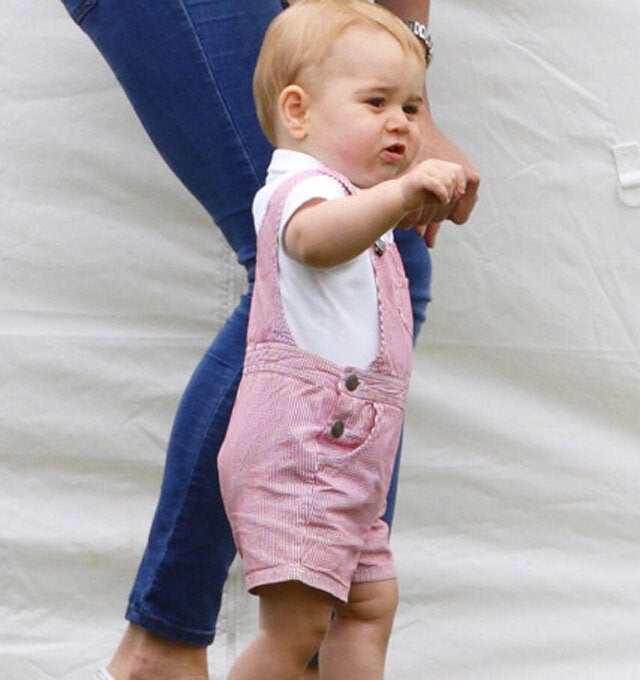 Prince George celebrates his first birthday next month, on July 22. The polo match is the first time the youngest Royal has been photographed since Kate and William's tour of Australia and New Zealand earlier in the year.